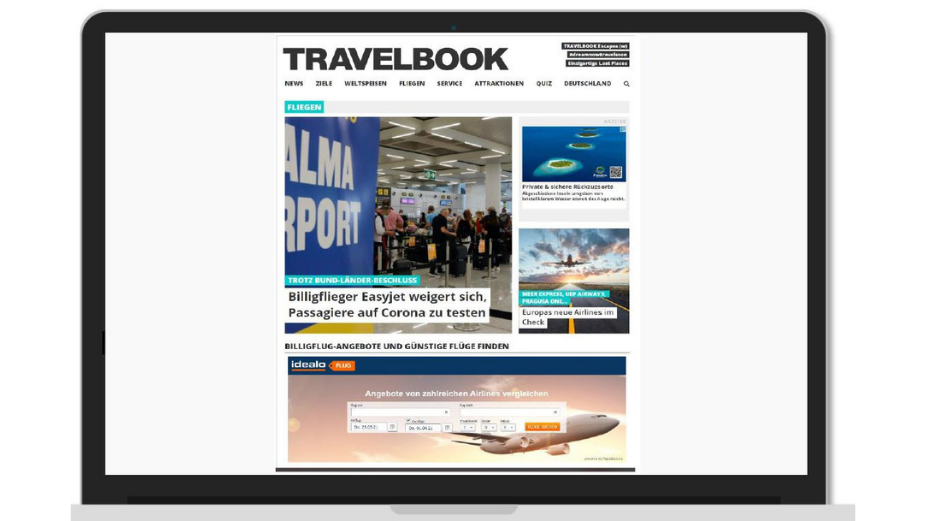 In an effort to further raise arrival numbers to pre-pandemic levels and continue to grow the brand of the destination on the travel radar as a safe haven, Visit Maldives is carrying out a digital native advertising campaign targeting the German market for 8 weeks.
This campaign will uplift the destination presence in the German market and reassure travelers that Maldives is one of the safest places to travel to during this unprecedented time.
The Native Travel Ads are image-text ads which are natively integrated into the content and adapted to the layout of the respective website. These Native travel advertisements will be seen on over 50 travel websites and reach over 10 million unique users of leading tour operators such as FTI, Travelbook, Holiday check and Fluege.de to name a few. Through these advertisements, Visit Maldives aims to drive interest towards the destination and strengthen the Maldives brand in the German market.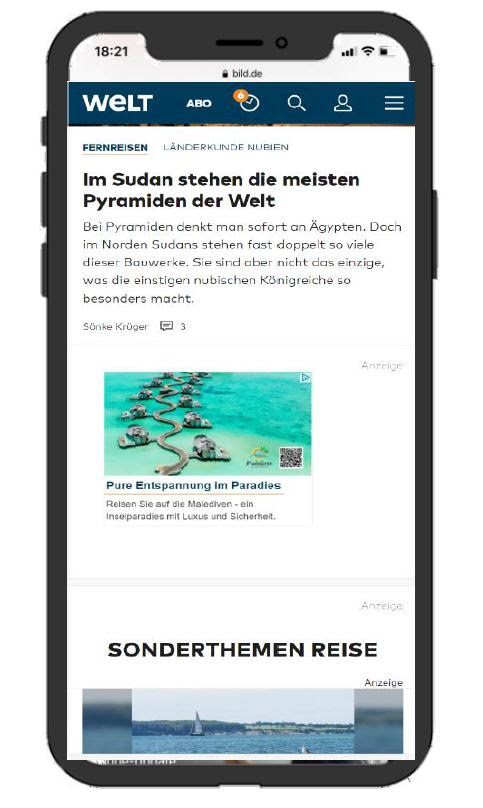 Similarly, several campaigns are underway to further market the destination in Germany. These include several B2B and B2C activities like Joint promotions with Airlines and Tour Operators, destination training and several more collaborations with media and key stakeholders in the market. Visit Maldives also participated in ITB Berlin held this March, one of the leading travel and trade shows in the world. Throughout the 4-day virtual fair, a variety of networking events were carried out and provided a platform to strengthen destination presence and promote the Maldives as a safe haven.
Germany has remained strong in terms of arrivals even with the travel restrictions in place, with it being placed at number 7th in terms of arrivals to Maldives based on figures published in January 2021. Notably, 3,390 visitors from Germany had visited Maldives during this month. The hope of Visit Maldives is to continue this momentum and reach pre-pandemic levels as well as increase the number of arrivals exponentially from this market. Promotional activities such as media campaigns, roadshows, fairs, and digital promotions are also carried out for several other markets in an effort to showcase the Maldives as the safest and most preferred tourist destination.