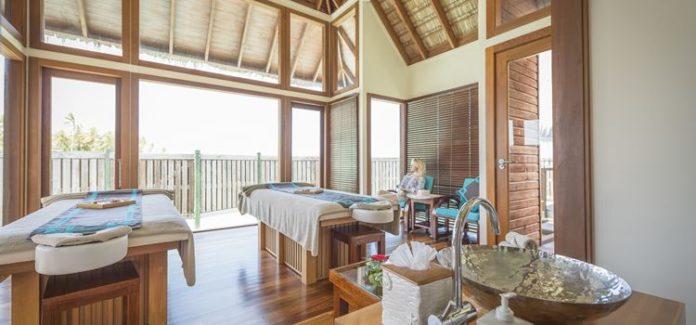 The World Spa Awards 2018 has been unwrapped for voting. Maldives has been nominated as Indian Ocean's Best Spa Destination at the 4 th Annual Spa Awards 2018. World Spa Awards was launched in 2015 which is the sister event of World Travel Awards, renowned as the Oscars of the Industry.
The Spa award was developed to foster a new era of growth in spa tourism. Spa and relaxation are one of the main segments of the destination and Maldives is popular for the most top Spas in the world.
Winners will be announced at the 2018 World Spa Awards to be held at The St. Regis Maldives Vommuli Resort on 26 th October 2018. In 2015, 2016 and 2017 Maldives won the Indian Ocean's Best Spa Destination at the World Spa Awards. Maldives has been consecutively maintaining the title for the past three years since the World Spa Awards has been launched.
Furthermore, nominating for the award indicate the visitor's love and confidence towards the Maldives and will indeed enhance the image of the destination as a luxury Spa destination.
Vote for Maldives as the World's Best Spa Destination at this year's 4th Annual Spa Awards by visiting the following link on World Spa Awards website http://worldspaawards.com/vote/maldives-2018. The worldwide voting will be open till 17th August 2018.