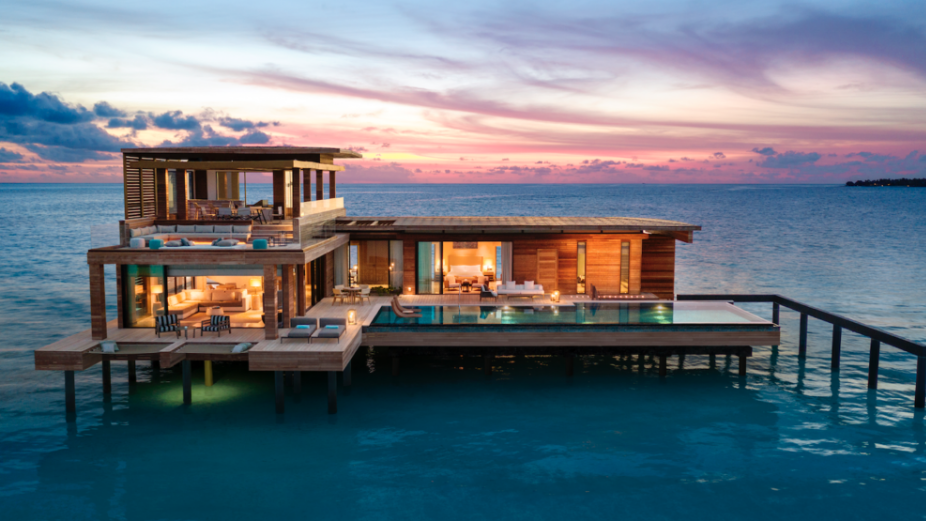 Waldorf Astoria Maldives Ithaafushi has unveiled the Stella Maris Villas to its collection of villas and a private island. These villas are perfectly positioned for the discerning few to admire the majestic celestial charm of the destination. The property opened in late summer 2019 and created a new standard of luxury for the Maldives. The resort has become renowned for its unforgettable experiences, which deepen travellers' connections with the property, people and destination.
Inspired by Waldorf Astoria New York's iconic lobby, the Stella Maris' interiors pay homage to the chic art deco era of days past, paired with a truly unique and modern Maldivian take, setting the villas apart across the Southern Atoll. This spacious villa is as open as the ocean with uninterrupted vistas, couples can immerse themselves in the exclusive experiences which only the Stella Maris villa offers, from a chef's Champagne barbecue under the stars where a private chef delights the senses with dishes which include spiced Maldivian lobster, locally caught reef fish, Peruvian scallop ceviche and homemade pavlova with lavender Chantilly cream; a private in-villa daily breakfast and a dedicated daily cabana at the main resort.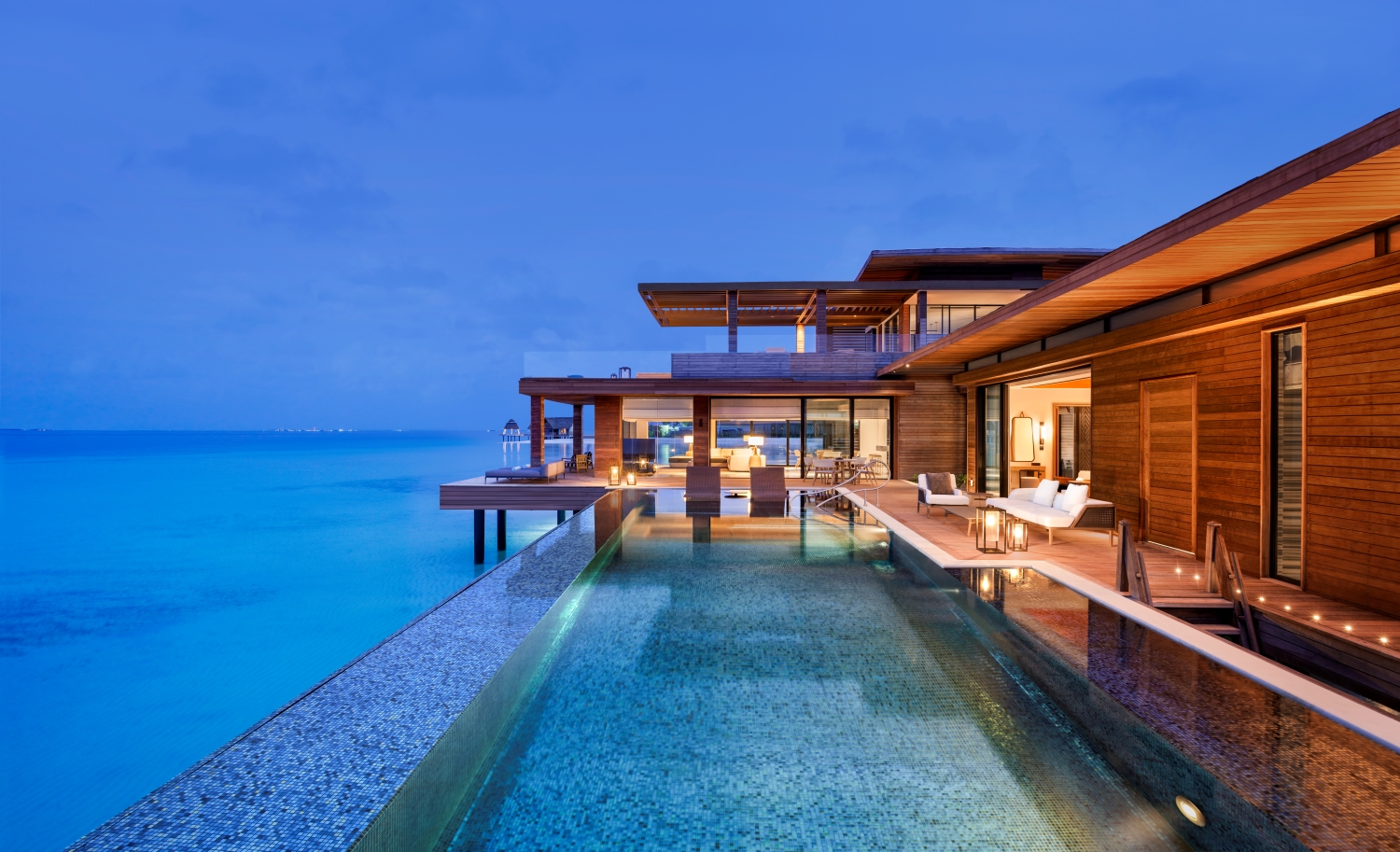 Exclusive to Stella Maris's guests is a private couple's massage; the hour-long treatment will take its origin from warm heart-shaped Himalayan salt stones, a transformative stone meant to improve circulation, exfoliate the body and relieve stress and insomnia. The massage will finish off with an exclusive gold-infused oil leaving guests as golden as the stars in the sky. Post massage indulgences include a bottle of champagne and an array of heart and star-shaped golden chocolates. This rare heart-shaped stone will be gifted to each couple to take home to continue the memory of this extraordinary escape at home.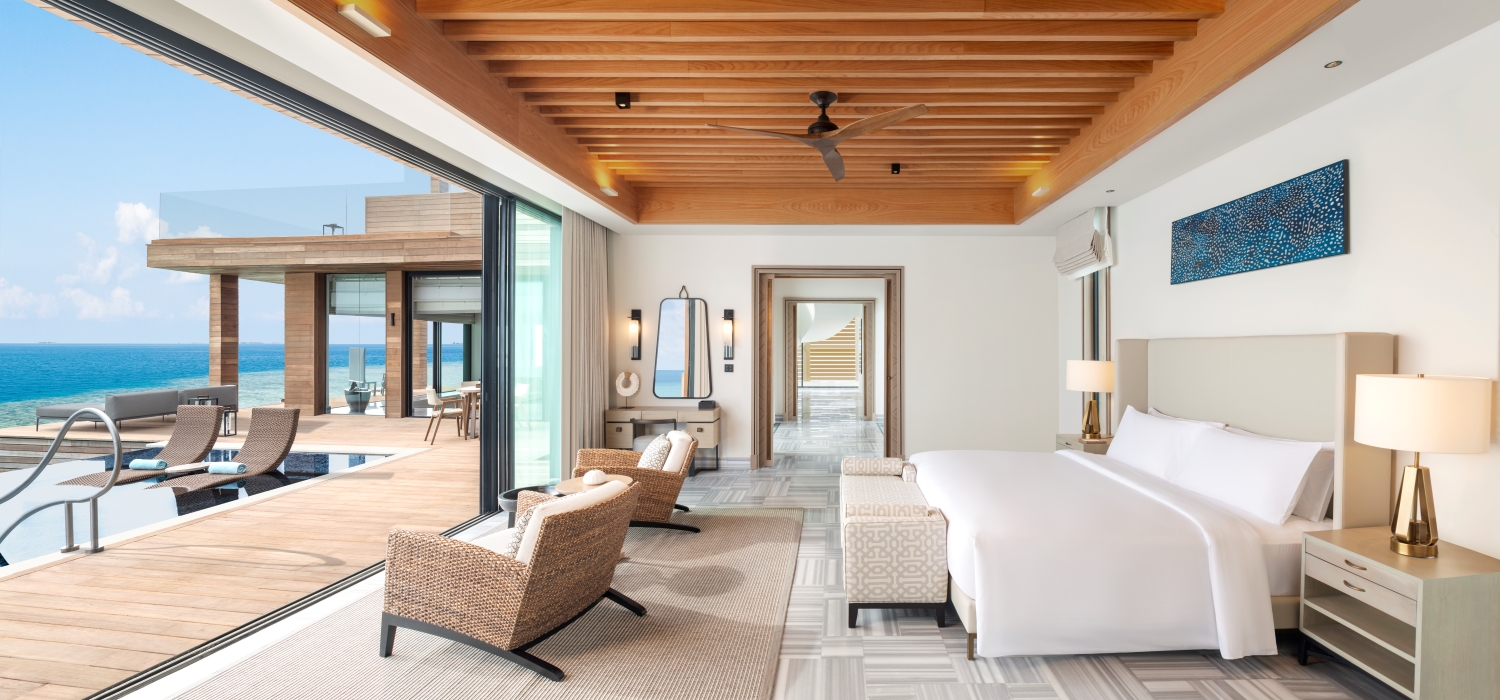 The retreat is designed for two, a couple's hideaway with an expansive open-plan design. The villa features a large bedroom with a sitting area, generous indoor living and dining area fitted with state-of-the-art audio-visual entertainment and a magnificent bathroom, all with floor-to-ceiling windows providing open vistas across the Indian Ocean. The upper deck offers a jacuzzi facing the stunning Maldivian sunsets and a lounge/BBQ area where the open ocean surrounds you. The lower wooden deck boasts its own full-length infinity pool, overwater hammocks and direct ocean access.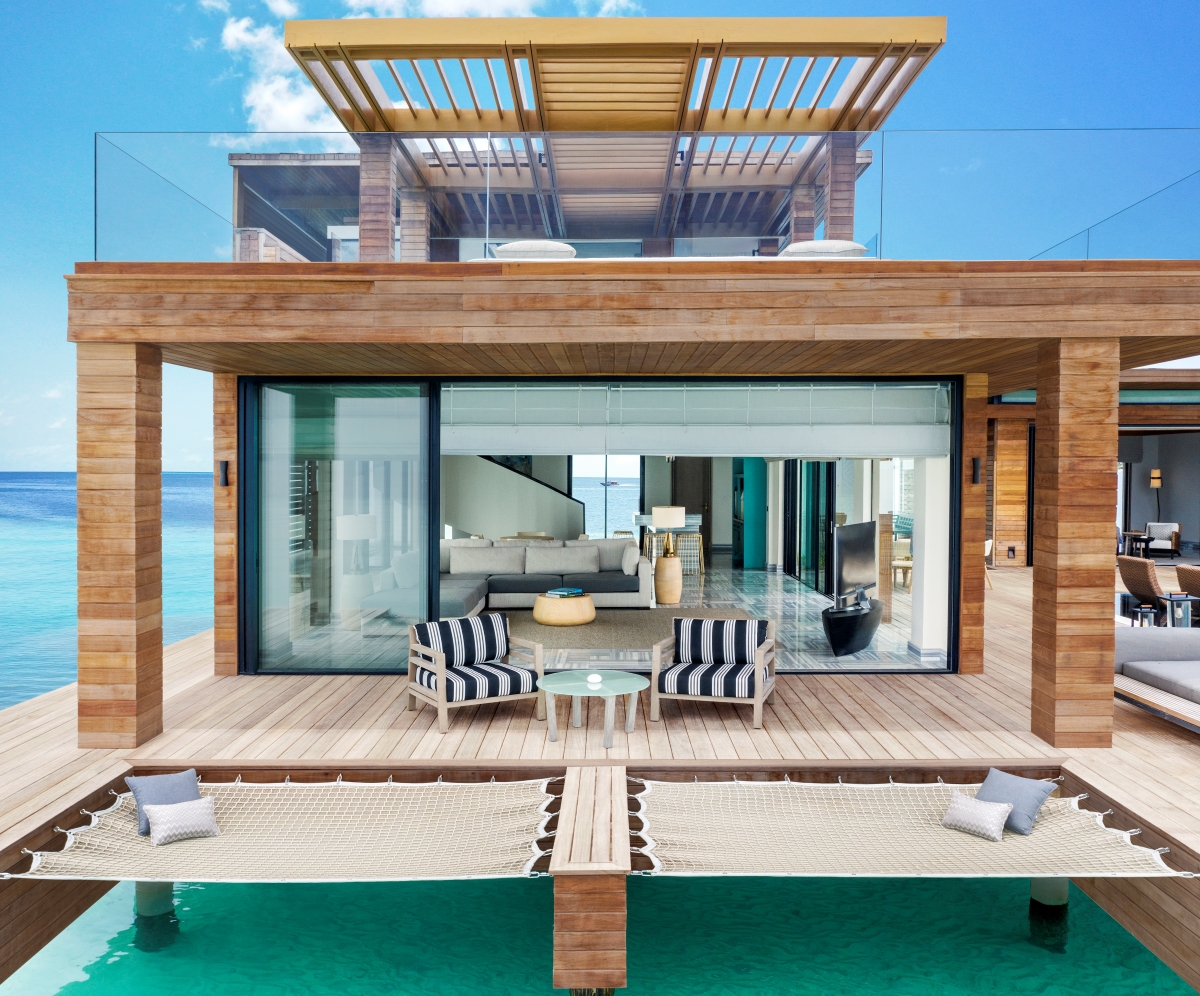 When guests wish to access the main resort, the villa's private boat is ready to whisk guests to a dedicated cabana just for Stella Maris residents. Complete with personalized amenities, full facilities, and changing area, the cabana continues the feeling of romance whilst enjoying the main resort's buzz. For couples looking for unforgettable experiences, Waldorf Astoria Maldives offers guests a plethora of activities both on and off property, including parasailing, surfing, X-Jets Jetblade, Seabobs, Jet Skis, wreck diving, night snorkelling and game fishing. The property is also a haven for connoisseurs with eleven outstanding bars and restaurants to choose from.
"Stella Maris Villas provide a raft of unforgettable experiences and are unlike any other villa product in the destination. We know guests will be blown away by the spectacular design and our legendary True Waldorf Service that has made each stay memorable. The villas come primed with bespoke amenities which are exclusive to Stella Maris, and they will enable that guests find the intimacy and privacy that they crave," said Etienne Dalancon, general manager, Waldorf Astoria Maldives Ithaafushi.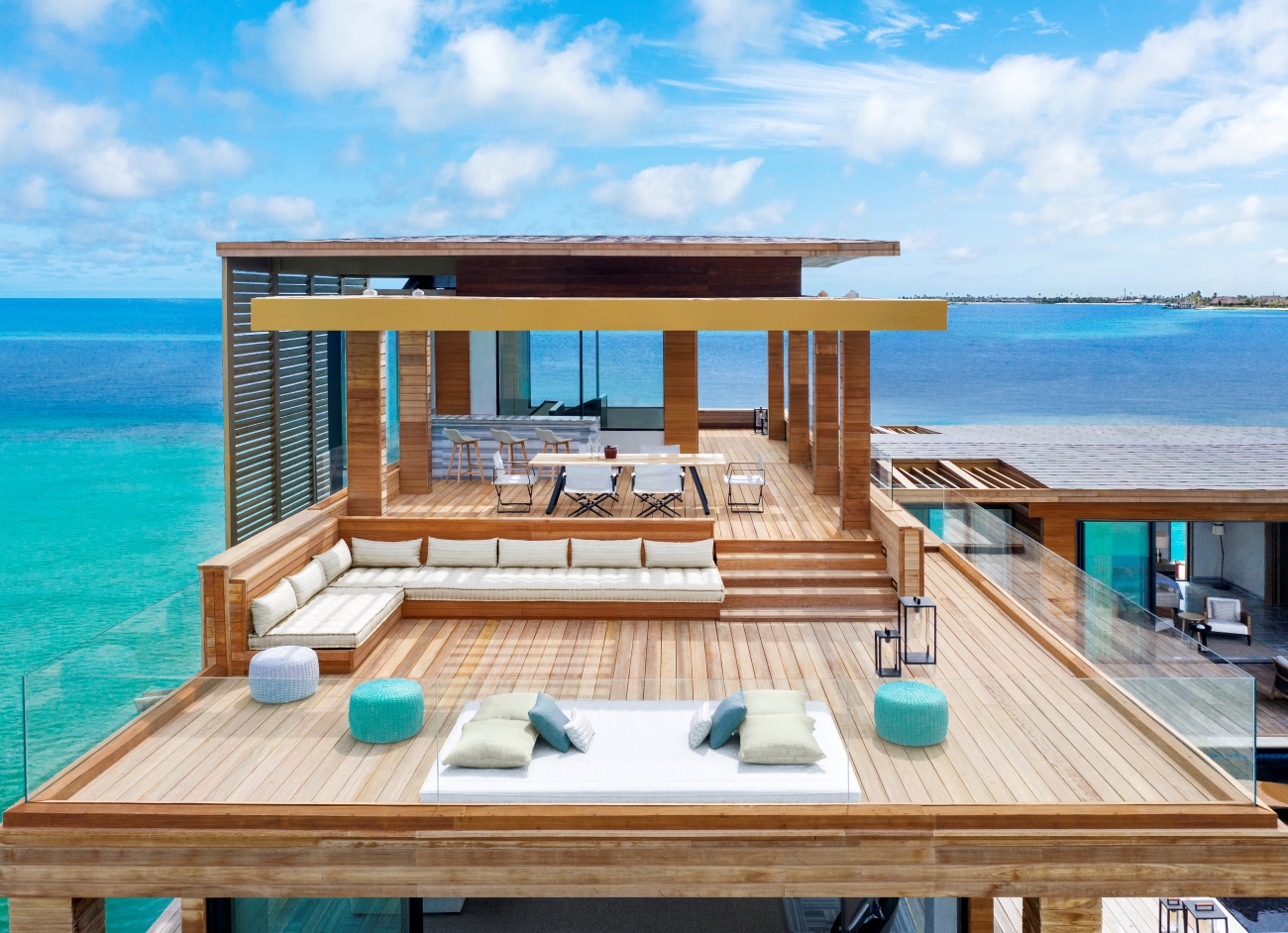 Stella Maris is a lover's getaway like no other, true Maldivian seclusion matched with truly unforgettable experiences with a twist, making this perfect couples retreat for those looking to escape together, to find peace, tranquillity and romance.
Spanning three interconnected islands in the South Malé Atoll and a short 45-minute yacht journey away from Malé International Airport, Waldorf Astoria Maldives Ithaafushi is an iconic resort paradise surrounded by the natural beauty of the Maldivian landscape and the crystal-clear Indian Ocean. Aside from the excellent restaurants and bars, the resort also boasts 119 spacious villas, the Waldorf Astoria Young Discovery Park, a world-class spa, and Ithaafushi – The Private Island, the largest private island in the Maldives.
Waldorf Astoria Maldives Ithaafushi operates with an industry-leading standard of cleanliness and disinfection of the proprietary Hilton CleanStay program while adhering to the Maldivian health and safety guidelines. From arrival to check-in and throughout the entire stay, guests can experience an elevated standard of cleanliness and sanitization built upon Hilton's already high housekeeping and hygiene standards, where hospital-grade cleaning products and upgraded protocols are currently in place. For more information about Hilton CleanStay, visit https://www.hilton.com/en/corporate/cleanstay/