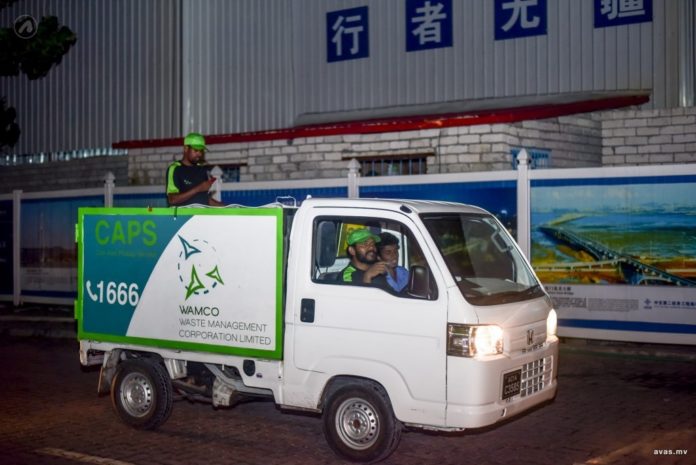 WAMCO- Waste Management Corporation has opened up registration to collect waste from interested parties in Hulhumale'. WAMCO has been experimenting with their capacity throughout Male' since last December. They have announced that they will begin the service officially on May 21.
WAMCO has urged the interested parties to register for the service as soon as possible. Application forms will be available from Hulhumale' Development Corporations office, Ferry terminals in both Male' and Hulhumale', WAMCO office, as well as from WAMCO's official website.
WAMCO will charge MVR 150 per month for each individual household while residential buildings would be charged MVR 100.
WAMCO is a government owned-run entity that was launched to address the lack of efficient and efficient waste management system in the country.
Source: Avas.mv