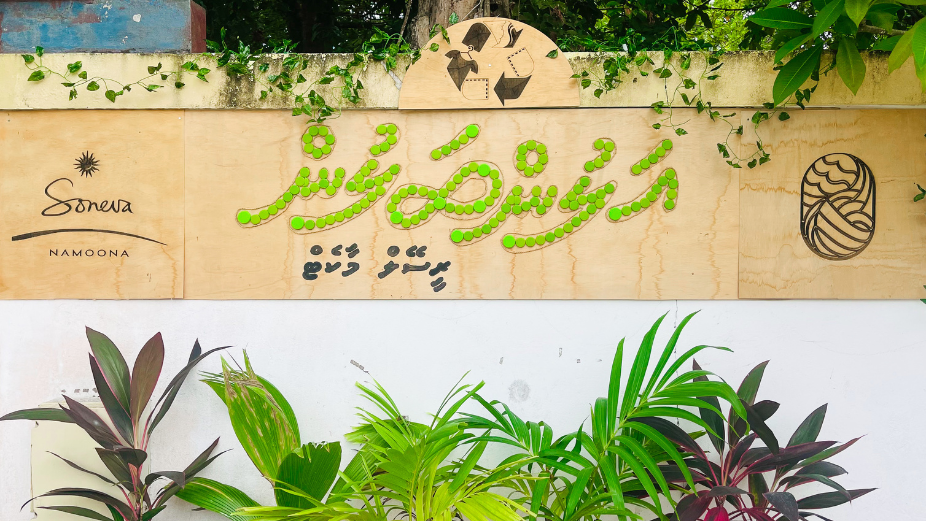 Soneva Namoona has expanded its highly successful Alun Balun Resale Market to Noonu Atoll, partnering with six Women's Development  Committees (WDCs) from Noonu Magoodhoo, Lhohi, Kudafari, Maafaru, Landhoo, and Holhudhoo to host the atoll's first resale market simultaneously across the six islands on Friday. 
The Alun Balun Resale Market was first introduced in October 2022 as a collaborative effort between Soneva Namoona and WDCs from seven islands in Baa Atoll. 
The market aims to instil a culture of reuse and resource conservation while empowering women as environmental stewards. Under this initiative, WDCs intercept reusable items from households, clean and repair them if necessary, and transport them to neighbouring Namoona islands for resale. 
This rotation of goods allows WDCs to overcome the challenge of selling used items among a limited number of households. Since its inception, the Alun Balun Resale Market has generated approximately 20,000 MVR and prevented over 500 items from ending up in landfills or being burned. 
Participating islands in the Alun Balun initiative can anticipate numerous benefits. By redirecting reusable items away from Island Waste Management Centers (IWMCs), the program reduces waste sent to landfills and incinerators. 
The initiative also aims to empower WDCs across the islands by building leadership skills and providing additional exposure to WDCs while also increasing awareness about reuse and resource conservation. 
The Alun Balun resale market in Noonu Atoll seeks to replicate the positive outcomes achieved in Baa Atoll, fostering a sense of environmental responsibility, and encouraging the reuse of goods. The market is held with support from the Noonu Atoll Council and the six island councils.
"We are excited to bring the Alun Balun Resale Market to Noonu Atoll. Our goal is to foster a paradigm shift in how we approach reusing items throughout the atoll. The market also connects the Women's Development Commitees and has allowed us to strengthen the relationship amongst the committees," said Milhana Ibrahim, Kudafari WDC President. 
"We are working very closely with the Soneva Namoonaa team and WDCs to try and make the Alun Balun resale market a regular event in Noonu atoll – one that would outlast the term of the current elected councils and WDCs. That is why we are doing all we can to institutionalize this initiative. This program will create a lasting impact on waste management and help promote a circular economy in the atoll," said Mohamed Basheer, Noonu Atoll Council President. 
"We are delighted to support the expansion of the Alun Balun Resale Market to Noonu Atoll. This will help create a culture of reusing goods which would otherwise needlessly end up in landfills. We commend the efforts of the Women's Development Committees and the support from Noonu Atoll Council and the island councils in making this initiative a reality. Together, we can positively impact waste management and environmental sustainability," said Khadeeja Hamid from Soneva Namoona.