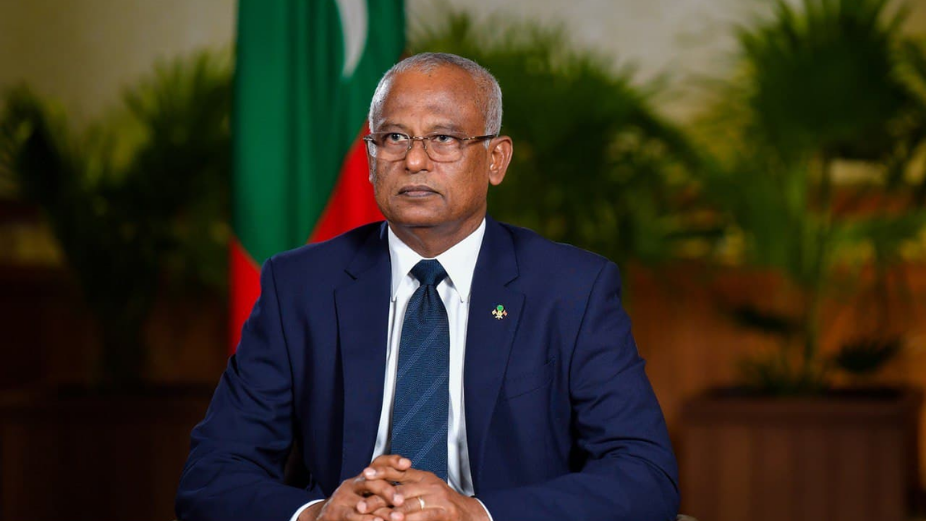 President Ibrahim Mohamed Soilh delivered the Maldives' national statement at the "Summit for Democracy" hosted by US President Joe Biden on Friday. The virtual summit — for leaders from government, civil society, and the private sector — focuses on the challenges and opportunities facing democracies. It is a platform for leaders to share their commitments, reforms, and initiatives to defend democracy and human rights.
In his statement, President Solih noted that it was an opportune moment for such an initiative as the pandemic had worsened democratic backsliding and gross human rights violations across the globe. He said that ensuring strong democracies and protecting human rights are important as we attempt to overcome the hurdles of this pandemic.
Sharing his administration's commitment to fighting corruption, defending against authoritarianism, increasing accountability, and advancing human rights, the President said: "We aim to amend the existing Public Finance Act and regulations to eliminate gaps in the legal framework." He added that "we hope to meet the eligibility criteria to join the open partnership and make our government more transparent and accountable" by doing so.
The President then reassured that the government is committed to ensuring space for an independent civil society in the Maldives, that it will remain free from undue influence and to ensure its continued expansion. He also outlined that the Maldives is working alongside international partners to enhance capacity and build a stronger and more independent judiciary in the Maldives. "I would like to reiterate our commitment to continuing this crucial work as we believe an independent judiciary is an important facet of a vibrant democracy," he added.
Women, according to President Solih, play one of the most important roles in the Maldives' national development, accounting for 78 percent of the education sector. Through his administration's recent amendments to the Decentralisation Act to mandate one third of local councils to be women, the President said, the administration is "creating a path for women to have a stronger impact on decisions that affect the local communities."
The first-of-its-kind "Summit for Democracy" gathers over 100 leaders from across the globe, followed by an in-person summit next year.