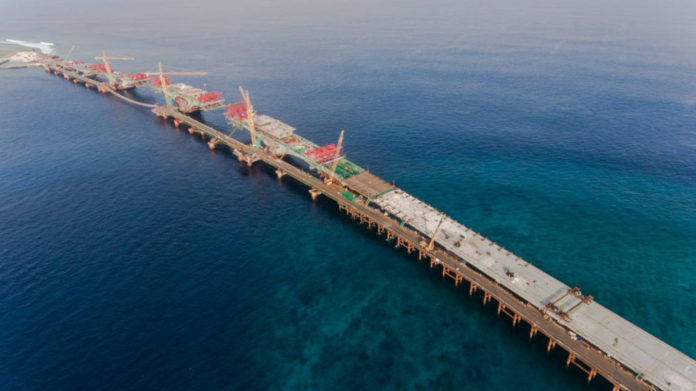 Minister of Housing and Infrastructure has indicated that application form for wedding reception on the bridge will be available from Sunday 5th August.
Speaking at a ceremony, President Abdulla Yameen Abdul Gayoom, said that the newly weds who want to have their wedding reception at the bridge will get the opportunity. With works like asphalt installation and lighting ongoing, the roads linking to the bridge are going at a fast speed.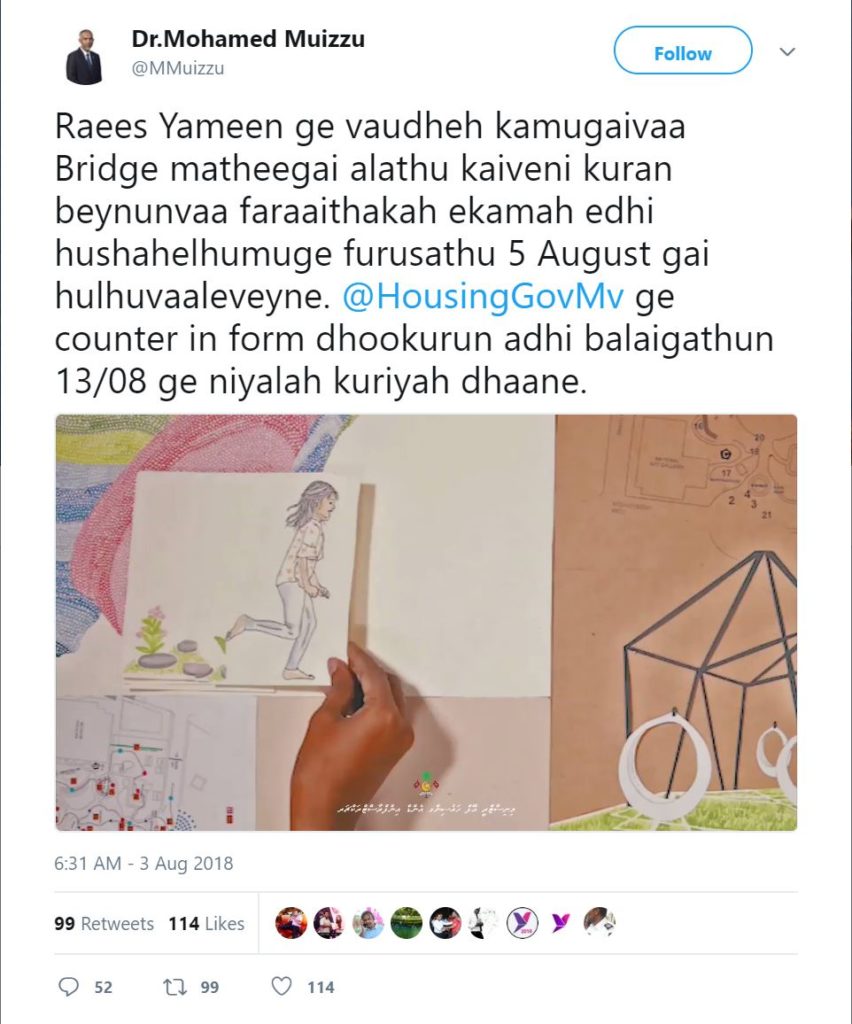 In his tweet, Minister Dr.Mohamed Muizzu said the forms will be available from Ministry of Housing and Infrastructure counter till 13th August.
An estimated USD 300 million is invested in SinaMale' Bridge.