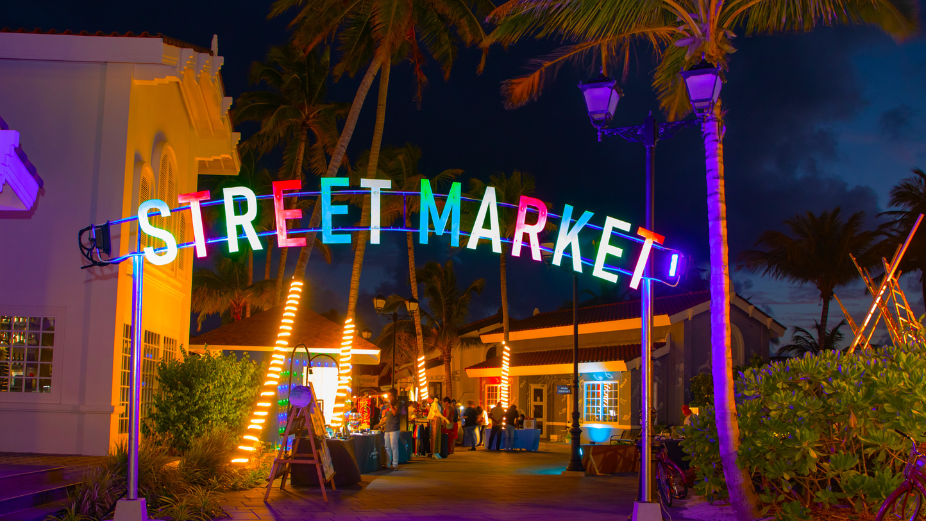 In celebration of Eid Al-Fitr, CROSSROADS Maldives is all set to commence a weekly street market, from 23rd April 2023 onwards. The Maldives' first leisure precinct, located just 15 minutes away from Malé city. Vendors can set up stalls for free, allowing them to showcase and sell their products without any major expenses. This is the perfect opportunity for budding entrepreneurs to make their mark in the business world.
The weekly street market is perfect for entrepreneurs who want to begin their journey without investing large amounts of capital into their business. This unique concept provides a platform to test out your entrepreneurial skills and introduce your products to potential customers. Plus, it allows you to gain valuable insight into what works best for your particular product or service, as well as understand customer needs better.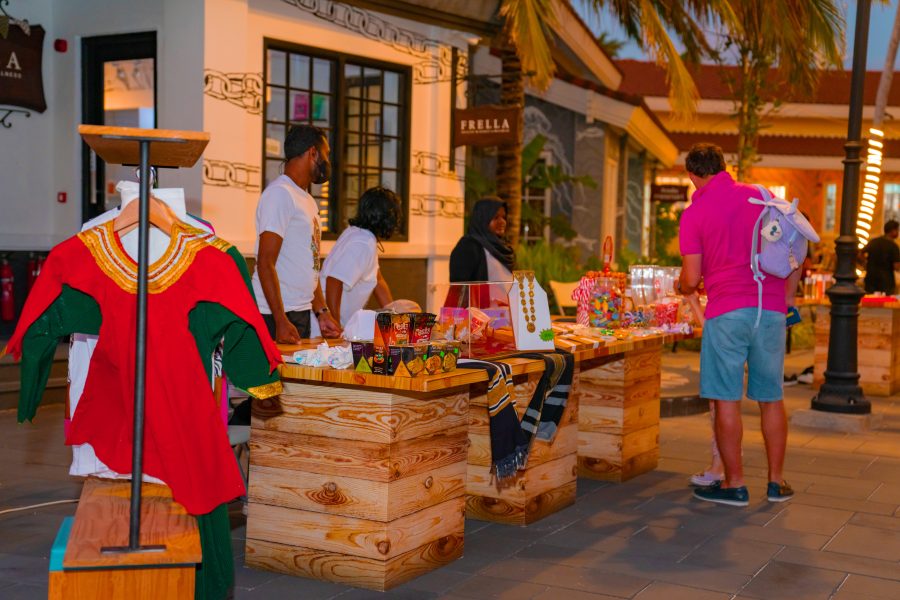 What is the Weekly Street Market at CROSSROADS Maldives?
Are you a small business looking to take your products to the next level? Do you have an inspirational idea, but don't know where to start? Are you an entrepreneur looking for a creative platform to showcase your works?
The Weekly Street Market at CROSSROADS Maldives is the perfect opportunity for aspiring entrepreneurs, small businesses and artists. Inspired by the Thai night market concept, this exciting event provides a wide range of possibilities and potential.
The Weekly Street Market has something for everyone, food vendors, event organizers, pop-up shops and more all free. This amazing initiative is tailored towards local entrepreneurs and residents who are keen to make the most of their innovative ideas. Plus, with vendors gathering for this unique event every week, the opportunities are endless!
Who can benefit from Free Stalls?
Are you an aspiring entrepreneur? If yes, the Marina at Crossroads Maldives has your back! Kicking off this month, they'll be offering a weekly street market with free stalls. All visitors to the Marina and guests can take advantage of this incredible opportunity from business owners or those who want to start something new, to creators and makers looking for a platform to showcase their offerings.
The street market is designed to be an easy first step towards realizing your entrepreneurial dreams. It's a chance to test out an idea in real life – and all without bearing the financial cost. With a wide selection of free stalls available each week, you can pick the one that best fits your venture and get going!
Whether you're looking for ways to grow your existing business or just starting out on your entrepreneurial journey, the Marina at Crossroads Maldives' weekly street market with free stalls is definitely something worth checking out. Don't miss out – swing by and explore all that's on offer!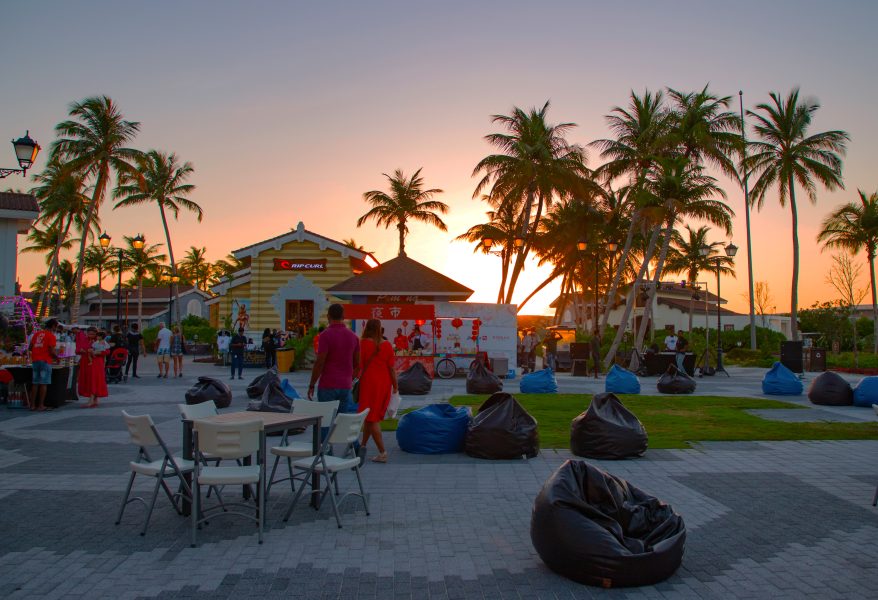 Benefits of Having a Street Market
Are you in the mood for a fun weekend getaway? Crossroads Maldives has just what you're looking for with their upcoming weekly street market. This unique event gives entrepreneurs the perfect jumpstart to their business journey and provides an array of benefits to all attendants alike.
Community Gathering
A street market is an excellent opportunity to connect with existing and potential customers. It is a great way to introduce your brand, products, and services to the local community, allowing you to build relationships and gain recognition in your area.
Fun Weekend getaway
This weekly street market creates an ideal setting for people who are looking for something different than the typical dinners out or catch up with friends. It also serves as a perfect opportunity for entrepreneurs to enjoy some free time while networking and building connections at the same time. Additionally, the free stalls available will give you the chance to showcase your creations and interact with other like-minded individuals in an enjoyable space.
Crossroads Maldives' weekly street market promises to be a great way for local businesses, entrepreneurs, and community members alike to have some fun while gaining valuable experience and knowledge that will jumpstart their entrepreneurial journey.
Rules and Regulation at the Street Market
The Rules & Regulations at the Market are designed to ensure a safe and hassle-free shopping and entertainment experience for all. To guarantee this, all businesses wishing to open a stall should be a registered business. Further, they must adhere to the standards set out by organizers and general hygiene.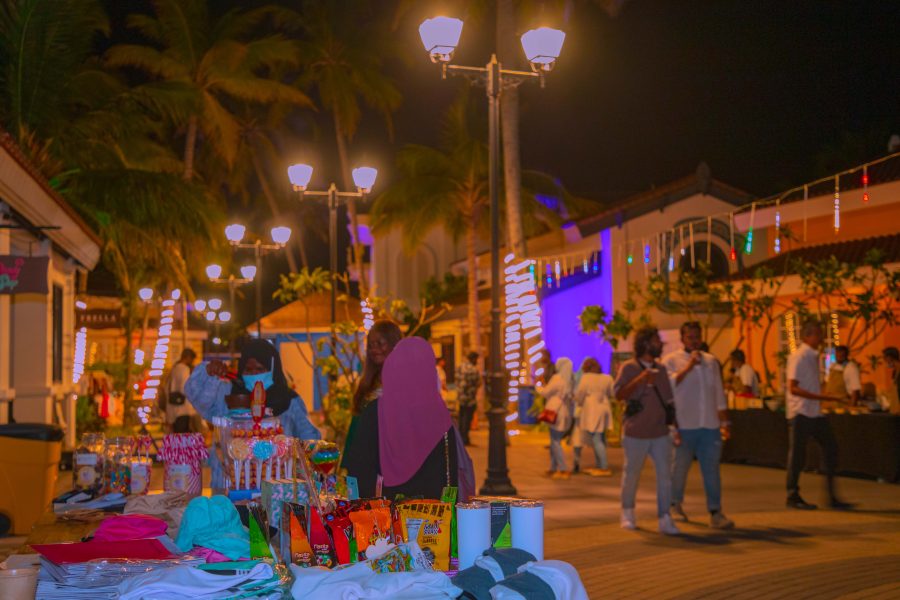 Best practices & Tips to Prepare
So you've joined Crossroads Maldives' weekly street market and you're ready to get started. But where do you begin? Here are some tips and best practices to ensure your stall is successful
Customize Your Brand
Choose items that reflect your unique style and brand. Utilizing visual elements such as vibrant colors, catchy signage, and attractive displays can help draw attention to your stall.
Stock the Essentials
It's important to stock up on the essentials, such as cleaning supplies, bags for purchases, and cash boxes for secure storage of cash. Not having these essential items can cause a delay in business flow and leave customers feeling frustrated.
Bring Awareness to Your Brand
Take advantage of social media platforms such as Twitter, Instagram or Facebook to create an online presence for your stall. Include pictures of the products featured in your stall or the space itself – this will help foster customer engagement while spreading awareness about your business online.
Showcase Your Brand with Us
CROSSROADS Maldives's new weekly street market is the perfect opportunity to showcase your business to all types of consumers. All stalls will be free, allowing a wide variety of entrepreneurs the chance to introduce their products or services to this new and diverse audience.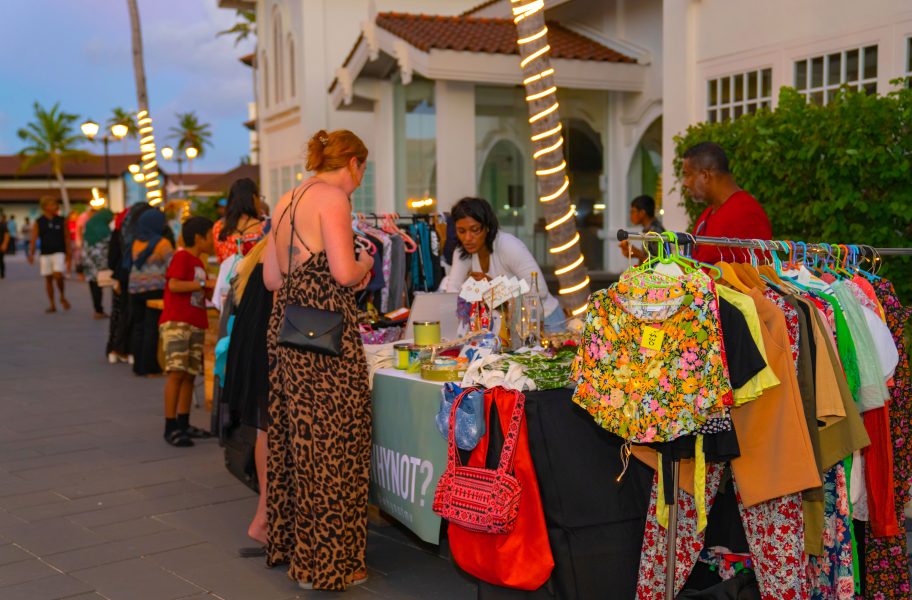 If you're looking to jumpstart your entrepreneurial journey, here's what you need to know about the weekly street market:
• It will be located at The Marina where all guests of resorts and visitors gather
• It will run every Friday from 5:00 PM – 9:00 PM
• You can showcase all legal type of product or service, from fresh produce and handmade items to retail stores along with food and beverage counters 
• Stall owners are responsible for their own branding and marketing efforts
• We offer a range of benefits for stall owners, including discounts on supplies and access to special events