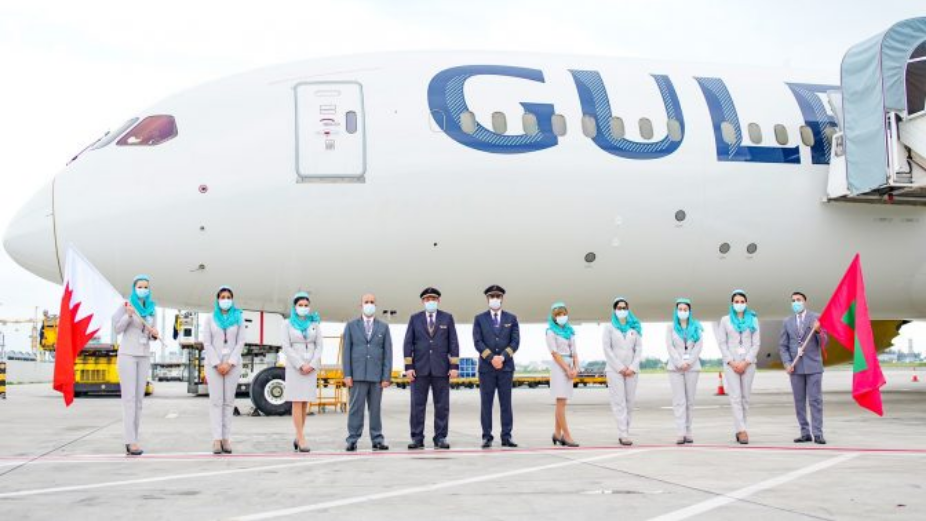 Gulf Air has returned to the sunny side of life with its first scheduled flight arriving at Velana International Airport yesterday. The airline is set to operate 2 weekly direct flights to and from Maldives this holiday season.
Two weekly flights are scheduled on Mondays and Saturdays till 10th January 2021.
The flights will be operated by the airline's newest Airbus 321neoLR which features 150 seats in economy class and 16 flat-bed seats in Falcon Gold class. Gulf Air's first flight to the Maldives landed in Male on Oct. 27, 2019 and it has been the airline's key boutique destination in the Indian Ocean.
The airline currently flies to and from Abu Dhabi, Dubai, Kuwait, Jeddah, Dammam, Medina, Muscat, Cairo, Amman, London, Paris, Frankfurt, Athens, Manila, Dhaka and several destinations in India and Pakistan.
Gulf Air has also introduced a new pricing concept of its airfares to make it easier and clearer to its passengers regarding what's included in each price bracket. The new 'Boutique Fares' come in 3 branded options for economy class and 2 branded options for Falcon Gold class. Passengers can now choose the most suitable fare option depending on their travel needs and desired services along their trip, the company said.
With 'Light', 'Smart and 'Flex' fare options introduced in economy class and 'Smart' and 'Flex' introduced for Falcon Gold class, all passengers can conveniently choose any price option which comes with a set benefits including luggage, flexibility in changing or canceling itineraries, earning Falconflyer miles, advanced seat selection, priority boarding and Falcon Gold lounge access.
The airline has also revamped its internet booking engine and mobile app to accommodate these fare changes showcasing a new look and feel with a faster booking process for the customers. The new experience will be easier with fewer steps from selecting flights and seats to completing the purchase and it will be empowered by user-friendly tools such as seat maps.
Maldives reopened borders to all nationalities from 15th July 2020. All visitors are granted a 30-day free on-arrival visa with a confirmed booking for a stay at any registered tourist facility in the country.