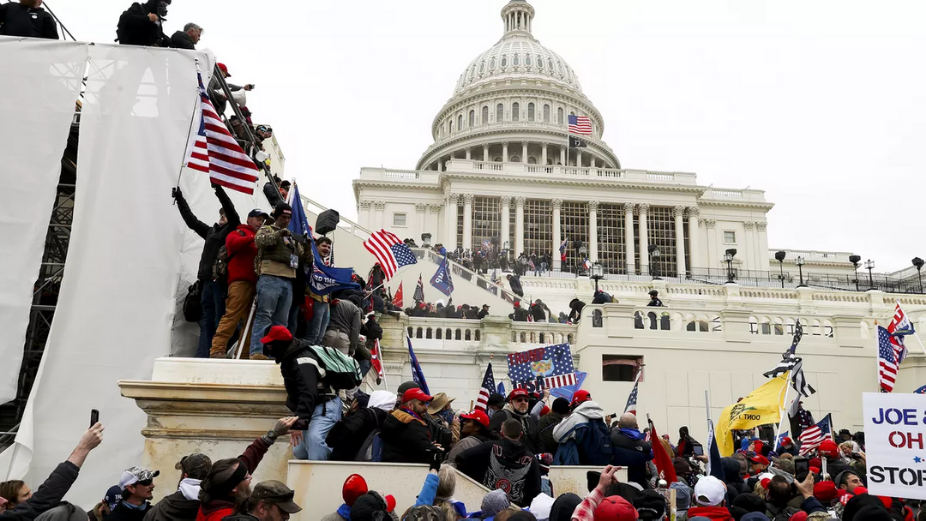 Supporters of President Donald Trump have breached the US Capitol, engulfing the city in chaos after Trump urged his supporters to fight against the ceremonial counting of the electoral votes that will confirm President-elect Joe Biden's win.
On Wednesday, hundreds of pro-Trump protesters pushed through barriers set up along the perimeter of the Capitol, where they tussled with officers in full riot gear, some calling the officers "traitors" for doing their jobs.
Police said demonstrators got into the building and the doors to the House and Senate were being locked. Shortly after, the House floor was evacuated by police. Vice President Mike Pence was also evacuated from the chamber, he was to perform his role in the counting of electoral votes.
A woman, who is yet to be identified, died after being shot in the chest on the Capitol grounds. Three others are also confirmed to have passed away from medical emergencies during the riot.
The protesters first breached exterior security barriers, and video footage showed protesters gathering and some clashing with police near the Capitol building. Flashbangs could be heard near the steps of the Capitol as smoke filled the air. In some instances, officers could be seen deploying pepper spray. Tear gas was deployed, but it's not clear whether by protesters or police, and people wiped tears from their eyes while coughing.
Many world leaders and government officials have condemned the attack on democratic freedoms exhibited at the Capitol. Former President Mohamed Nasheed tweeted this morning regarding the spectacle, drawing similarities to an attempted coup d'état.
Having lit the political fire, Trump made a belated plea for calm but repeated the lie that the election was rigged. "I know your pain, I know you're hurt," he said. "We had an election that was stolen from us."
President-elect Biden struck a very different tone in his remarks. "At this hour, our democracy's under unprecedented assault, unlike anything we've seen in modern times… The scenes of chaos at the Capitol do not represent the true America, do not represent who we are. What we're seeing is a small number of extremists dedicated to lawlessness."