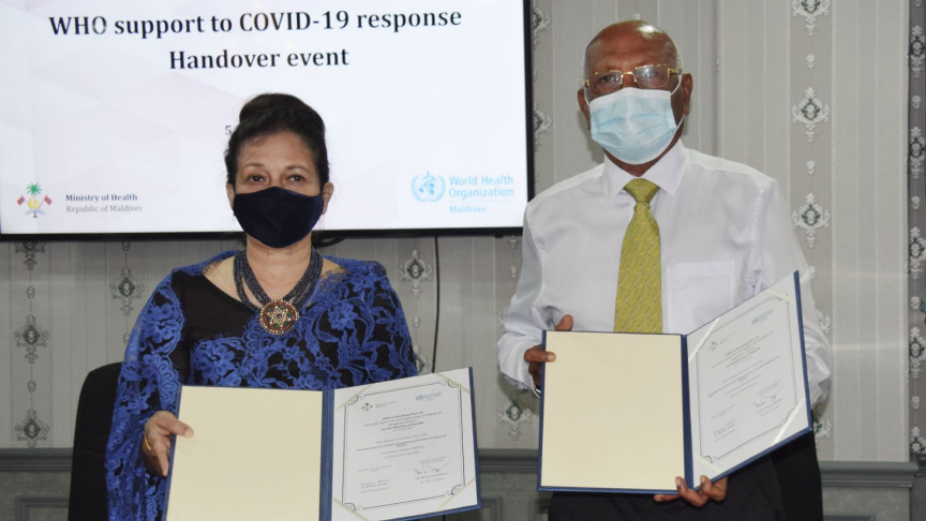 The World Health Organization (WHO) has donated additional resources to aid Maldives in its efforts to curb the spread of COVID-19.
According to Health Ministry, the latest donation includes 11 GeneXpert systems, 10 autoclaves, 19,500 test kits, as well as equipment needed to manage the vaccine cold chain. The donation also includes six motorbikes, which will be used by the Rapid Response Team.
The donation was handed over to Health Minister Ahmed Naseem by WHO Representative to Maldives, Dr. Nazneen Anwar in a ceremony at the Health Ministry on Monday.
WHO has provided key support to aid Maldives' COVID-19 response efforts since the early days of the pandemic, and has ensured a steady supply of medical equipment, test kits, and other medical consumables.