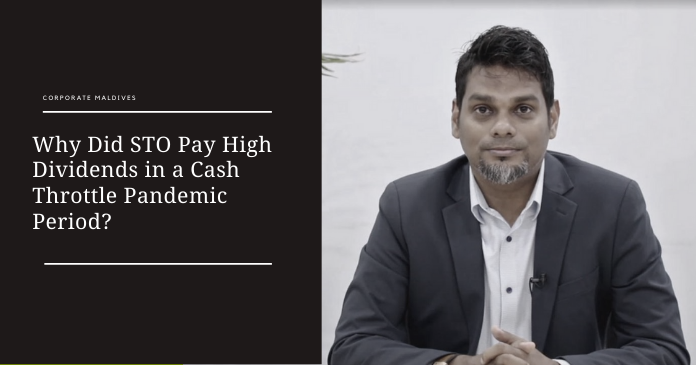 State Trading Organisation (STO) has paid a significantly high dividend of MVR 58 per share for the year 2019 during COVID-19 compared to other local government companies. STO recorded a profit of MVR 383 million during last year.
Large local companies like Dhiraagu paid MVR 12 per share as dividend for 2019 where the company recorded a profit of MVR 942 million, while Ooredoo Maldives paid a dividend of MVR 3.30 while having a profit of MVR 599 million for the year 2019. In addition, MTCC paid a dividend of MVR 2 per share with a comparatively lower profit of MVR 53.3 million. Moreover, well-known foreign companies such as Coca-Cola paid a dividend of USD 1.60 (MVR 24.6) while Microsoft Corporation paid USD 2.04 (MVR 31.4) per share in 2019.
An industry expert stated that there are several reasons to retain some percentage of earnings or profit without distributing to shareholders including future investment and expansion which can lead to increased profits in the future. Besides, different companies will have different policies for how much to retain and deciding on the distribution of dividend.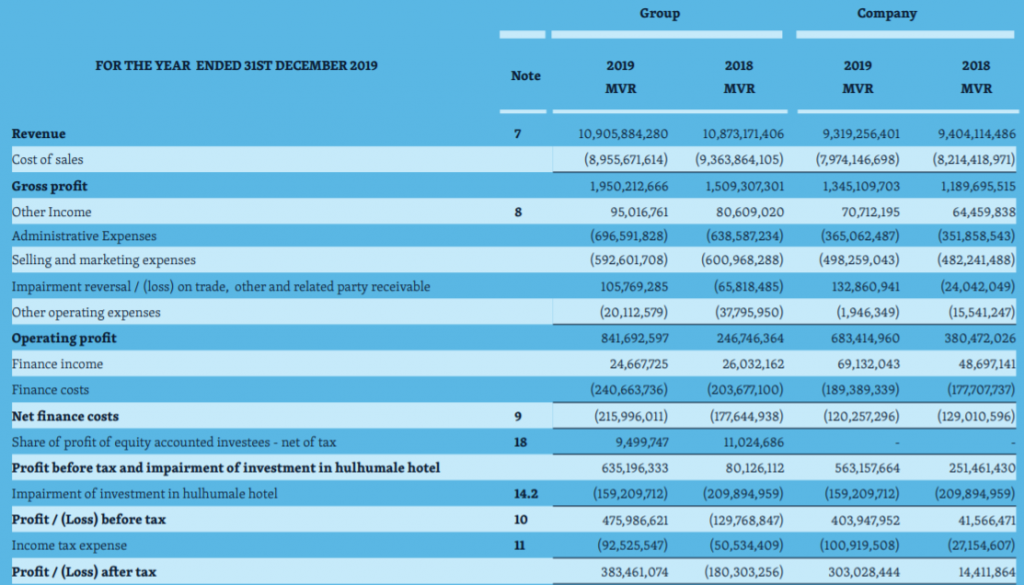 Another financial advisor outlined that the management should see if the return on investments or projects that use retained earnings are higher than the rate of return on equity when paying the dividend to maximize shareholder wealth. But, given that there are lower expectations on the capital gain in the Maldives, it seems more of squeezing cash for shareholders. And that it could lead to a similar situation to MTDC but STO has the capacity to borrow based on a variety of assets.
The advisor further stated that the market may perceive the decision in a positive or a negative view. Such as there will be positive expectations for higher returns in future and generate sufficient internal capital whereas the negative view can be that STO does not have good projects coming up where the shareholders may pressurize to pay dividend rather than retaining.
Moreover, an industry auditor mentioned that there are rumours of on-going construction of a large hotel in Hulhumale' as a solution to the lack of foreign currency to STO where the project has been on halt for years due to lack of finance.
With all the review from industry experts, it can be gathered that it's not an ideal situation to distribute high dividends in a pandemic.