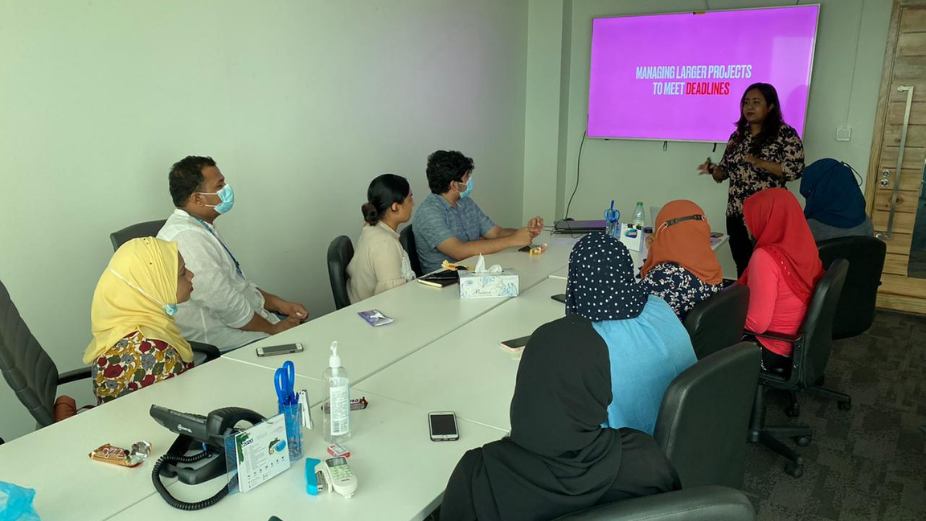 Good training can bring out true performance and enhance the productivity of employees working in an organization, as it has a significant impact on their development. It has to be a continuous process where organizations enable their employees to take part in either part-time or full-time sessions to develop skills.
The absence of training in organizations can create serious challenges, especially during long-working days or during projects. Training allows organizations to assist their employees to build their teamwork skills throughout many sessions. Employees get to know more about their coworkers in these sessions and build relationships. It also reveals what the organization wants from the employees: the vision, mission statement and the philosophy or culture. Therefore, an organization that does not have training will miss these important elements in staff development. A happy team that gets along is going to build a brilliant working climate.
A business cannot run if its employees do not have the proper amount of skill and knowledge to perform their jobs properly. In fact, some companies face so many challenges due to lack of skill and knowledge, so it's essential for them to make their employees participate in training in several related fields to enrich the employees' skill set. For example, a marketer will require management and marketing skills, and similarly, an accountant needs to know the correct formulas to generate the numbers. 
Furthermore, good training will bring the best in employees, it will inspire the employees to communicate with customers and build up a better workforce. According to Henry Ford, "Anyone who stops learning is old, whether at twenty or eighty. Anyone who keeps learning stays young."
Good training will lead to increased job satisfaction and morale among employees. Good morale is important to a company. Additionally, training initiatives may also help trained workers to be promoted to higher positions in a company and take on more responsibilities. These workshops will help them learn the skills needed in their new roles to work effectively. For instance, in their new job, they may be trained in leadership skills or in a particular software that these skills can be handy for personal growth and development too.
Moreover, training can be beneficial to the employees in certain ways. First of all, training helps to deal with various situations. If an employee has training on how to work under pressure, he or she will be able to manage the workload to the best of their capability. On the other hand, unskilled employees lead to high turnover rates in organizations.      
---
Prior training                                                    After training 
| | |
| --- | --- |
| Lack of motivation, unable to work under pressure or diversified projects | –  Able to work under pressure and stressful situations  |
| – Unable to multitask or to manage various work. | – Affectionate towards the working environment and flexible in doing all the work-related tasks without any hesitations |
| – Unable to deal with cold calling customers and aggressive customers complaints. | – Learn the techniques to deal with certain customers |
| – Hesitant to connect and work with teams | – Encouraged to build relationships with customers and in between co-workers. |
CTI Maldives is a leading premium training institute for corporates registered in the Maldives, offering solutions to model your team into engaged, skilled, talented and fit-and-proper professionals research and superior analytic. CTI will assist your team to grow professionally and personally.
 CTI Maldives' philosophy "Upskill, Engage & Empower" is meant to transform organizations by bringing out the best in individuals through upskilling, engagement and empowerment.