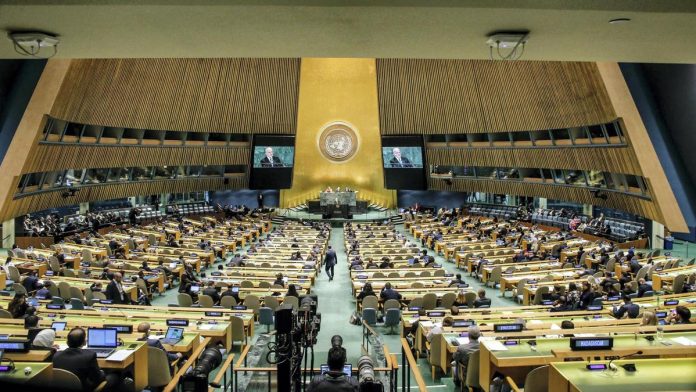 The United Nations General Assembly is taking place in New York from 17th to 30th September. Here are some reasons why the UNGA is important to Maldives.
The largest multilateral gatherings which occur every year. Leaders of all 193 United Nations Member States are invited to attend the assembly, to deliberate on contemporary global issues.
The first time in seven years that a Maldivian President is participating in the United Nations General Assembly annual session, while the president will deliver the Maldives General Debate Statement speaking at the sixth slot. Which is a rare privilege for small island states such as the Maldives. The Maldives is committed to an open and engaged foreign policy.
Moreover, the Maldives will use the UNGA platform to promote Islamic interests globally and reiterate our steadfast commitment to the Palestinian cause.
Further, at the Climate Action Summit, the President will present the Maldives Plan on how Small Island Developing States can best adapt to an adverse consequence of Climate Change, as the Maldives is a small island nation facing climate change.
The UNGA annual session is a platform that gives an opportunity to the Maldives to boost its bilateral ties with other world leaders. The President will meet several leaders during the sidelines of the sessions.