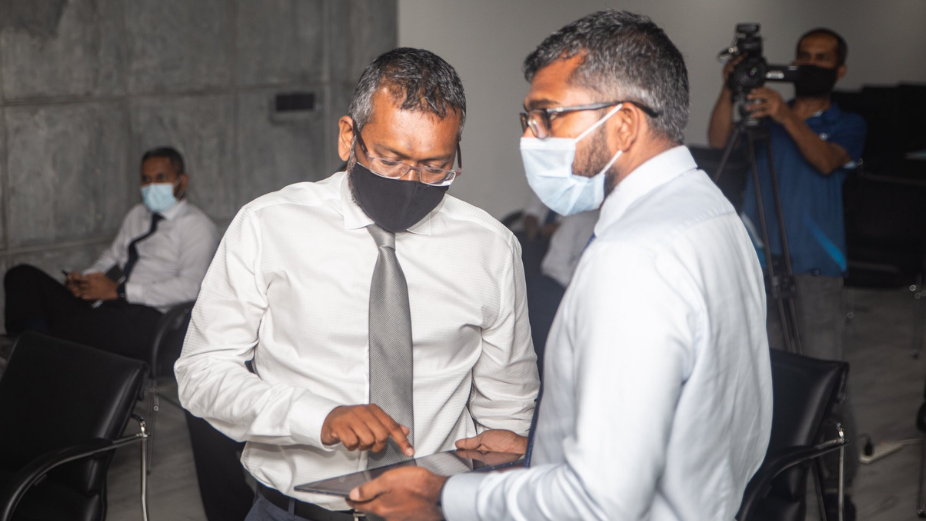 Housing Development Corporation (HDC) has kicked off a competition-based event targeted for MSMEs to present innovative business ideas, products or services that could complement Hulhumalé as a city and the greater community. The winners of this competition will be awarded a rent-free shop at the Hiyaa flats located in Hulhumale' Phase 2 for a specific period.
Eejaadhee Mansa was officially inaugurated by the Minister of Economic Development, Fayyaz Ismail at a special function held by HDC, last Thursday.
According to HDC, 'Eejaadhee Mansa' aims to engage and provide the opportunity and financial assistance to such individuals and groups to physically set-up and commence their business operations in Hulhumalé.
The competing categories for this competition include Food and Beverage, Arts, Wellness, Lifestyle and Services. A total of 10 selected winners will be awarded (2 from each of the 5 categories). Each winner will be awarded a bare shell measuring approximately 550 Sq.ft, located in Hulhumalé Phase 2. The 1st winner will be awarded a 12-month rental waiver while the 2nd winner will receive a 6-month rental waiver.
HDC said that the rent will be fixed from second to fifth year. The corporation noted that information regarding the event will be published on their official website prior to the competition start date.
According to the Rapid Livelihood Assessment studying the impacts of COVID-19 crisis in the Maldives conducted by UNDP and Ministry of Economic Development, community vendors and MSMEs are particularly at risk as the crisis continues to impact the economic livelihoods across the country