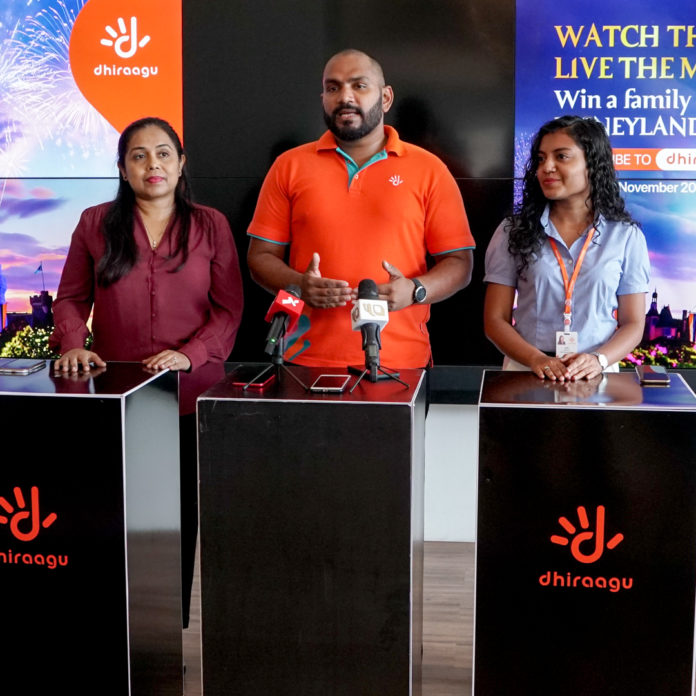 DhiraaguTV, the only IPTV Service in the Maldives has launched a brand new promotion for all DhiraaguTV customers.
According to Dhiraagu in this promotion, existing and new subscribers of DhiraaguTV will enter into a lucky draw to win an exciting and fun filled trip to Disneyland, Shanghai for 5 nights for a family of 4. The trip includes; air tickets, accommodation and 1 day Disneyland pass. The promotion will be carried out from 15 September 2019 till 30 November 2019.
Dhiraagu is the only TV service provider that carries Disney content via Disney Channel, Marvel HQ, Disney JR and Disney International HD in the Maldives. Apart from the Disney Channels, DhiraaguTV has a rich variety of kids content on their Video On Demand platform as well as on DhiraaguTV platform.
Dhiraagu TV is constantly adding new channels and exciting content to ensure that customers get to experience high quality entertainment at a reasonable price. Dhiraagutv basic package is priced at only MVR 300, which includes all the Disney channels and many more kid friendly channels. Dhiraagu is offers all channels on DhiraaguTV for MVR 450.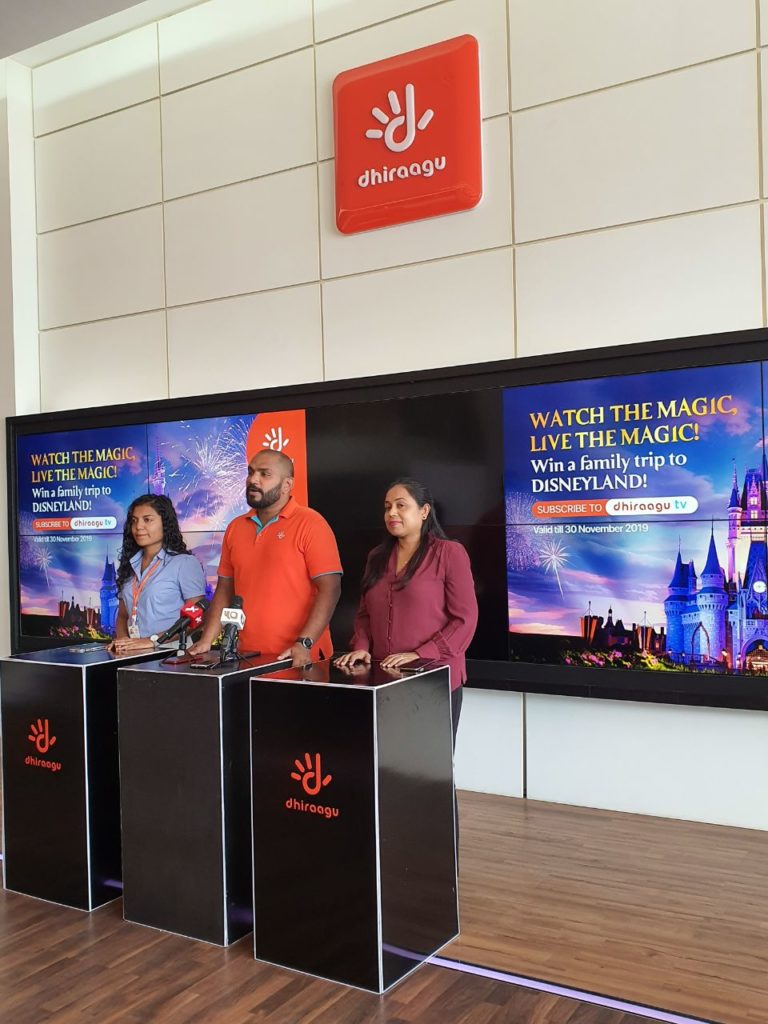 Dhiraagu is the first and, at present, only provider of wide-scale residential IPTV which offers premium quality television programming via a fixed broadband connection. Within just 2 years, DhiraaguTV has made significant progress with a dedicated mobile app, 4K channels and over 90 channels and service available in 52 islands across the country covering 72% of Maldives households.
Customers across the country who have a Dhiraagu broadband connection would be able to sign up for the service. This service when used with the JoyBox does not affect internet usage allowance and incurs no extra internet charges. Once signed up, users can also view content on multiple devices such as laptops, tablets and mobiles via our network anywhere and everywhere in the Maldives.