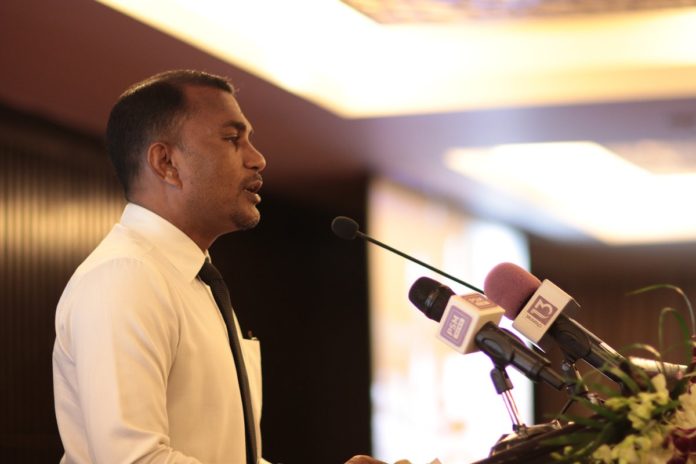 The top ten videos of the Adventures of Maldives Video Competition have been awarded at a ceremony held in Hotel Jen. The ceremony was attended by the Chief Guest, Mr. Hussain Afeef – Vice-President of MATI, Hon. Hussain Lirar – Deputy Minister for Tourism, Mr. Mohamed Haris – Acting Managing Director of MMPRC, Senior officials of the Ministry of Tourism and MITDC, senior industry stakeholders as well as participants of the competition.
The Adventures of Maldives (Dhivehi Aahitha) was a co-promotional marketing activity organized by the Maldives Marketing and Public Relations Corporation in association with Six Senses Laamu. The main objective of this competition was to showcase videos of locals and tourists engaging in adventurous activities in the Maldives, leading to a positive promotional value to the Destination Maldives. The competition received over 400,000 video views and over 25,000 engagements in just over two weeks from all over the world. The winner of the competition is set to receive USD 6500 / MVR 100,230.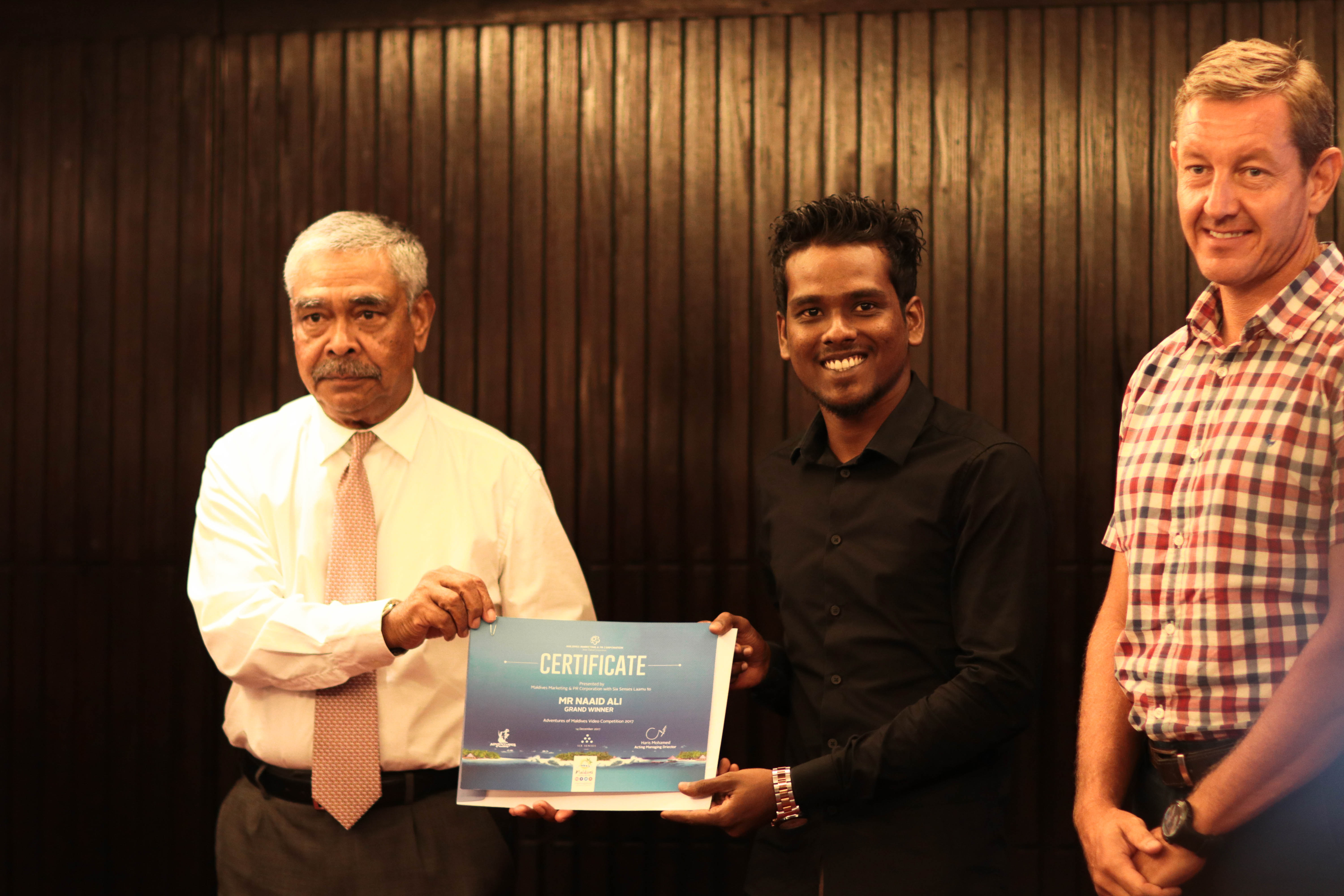 The Videos were posted online and the voting process for the videos submitted commenced on 22nd November 2017, where the top ten most liked and viewed/watched videos were judged by a panel of 3 members.
Speaking at the ceremony, Mr. Haris Mohamed said "The Adventures of Maldives is a co-creational platform designed to engage and inspire travelers as well as the general public to share their fond adrenaline filled memories of Maldives. I am delighted to also note that while being a pilot project, the results of this competition have greatly exceeded our expectations and targets".
The top ten winners of the competition are stated below:
1st     Mr. Naaid Ali
2nd    Mr. Ahmed Fazeel
3rd     Mr. Marek Marzejko
4th     Mr. Ishan Hassan
5th     Mr. Hoodh Ahmed Ziyad
6th     Ms. Fathimath Shizmee
7th     Mr. Mohamed Siraj Ahmed
7th     Mr. Ali Nazim
8th     Mr. Ibrahim Shizan 
9th     Ms. Viktoriya Voynikova
10th    Mr. Naaiz Hassan