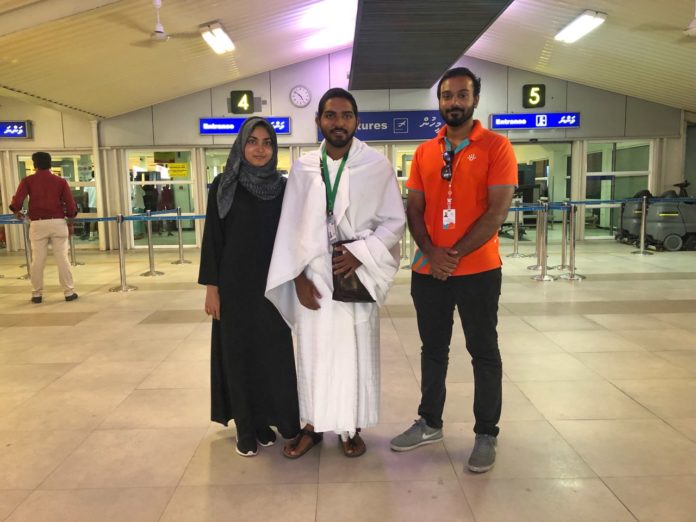 There is nobody who will disagree with the fact that Ramazan is a month of goodness, exchanging gifts and generosity. Each year, several companies and businesses are hosting different promotions and giving away several presents to their customers due to Ramazan.
In that sense, Dhiraagu is one of the most notable companies. As the leading company providing digital and telecommunications services, during each Ramazan, Dhiraagu gives away priceless gifts to their customers each year. This year, one of the most remarkable gift was the free umrah trips gifted to their customers.The trips were all expenses free and were given to two lucky customers each week throughout the entire month.
The 8 winners of this promotion flew to umrah on the 20th of December. Open for all customers of Dhiraagu, the winners were selected live through the Ramazan special TV programme "Mivaguthu" broadcasted by TVM.
Dhiraagu is always working to organize promotions and giveaway alms which are practical and handy all year round for their customers. We wish a blessed and safe umrah to those traveling to umrah with the aid of Dhiraagu.