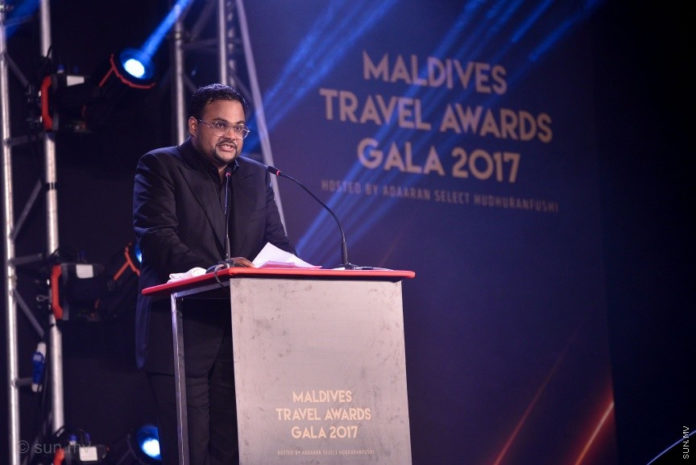 Maldives' top travel recognition, Maldives Travel Awards opens nominations for the Gala edition, which is exclusive for tourist resorts, hotels and airlines operating in Maldives. Dubbed as the most prestigious travel recognition, Maldives Travel Awards features 24 categories, in addition to five awards of recognition presented by MATATO.
Nominations for the Gala edition were announced today, on 31st May 2018 at the annual Iftar dinner of MATATO. Nominations period will continue through June 30th 2018 after which winners will be selected through a process of judging and popular vote collected online and through sms. In 2017 Maldives Travel Awards Gala edition attracted 297 nominations and more than 350,000 votes.
Maldives Travel Awards – is the prize created to celebrate the commitment, Excellence and Expertise in the Maldivian Tourism Industry. First launched in 2012, Maldives Travel Awards celebrates the 7th Anniversary in 2018, and features 50 award categories across three editions of the Award, including Maldives Travel Awards People's Edition and the Guesthouse Edition. The annual gala night for Maldives Travel Awards marks the premier night of excellence in the travel industry of Maldives.