Talk#M magazine's first publication, 'Woman' has officially launched on 3rd October, Thursday.
'Woman' by Talk#M is a quarterly publication targeting women seeking to appreciate ordinary women doing extraordinary work, and value, empower and inspire women.
The magazine was launched by the Chief Editor of Talk#M, Mariyam Waheedha and Nuzuhath Mohamed, an employee of WAMCO during a special ceremony held at the Rasfannu Pavillion.
The first edition of the magazine showcases the story of four individuals including; Thooma Ali— an athletic runner, Afa Ali—Environmental Advocate, Hafna—biologist and Faiza—cultural practitioner.
Chief Editor of 'Woman' magazine, Mariyam Waheedha stated that "the publication intends to bring and share the stories of talented and inspiring women individuals who are doing great things."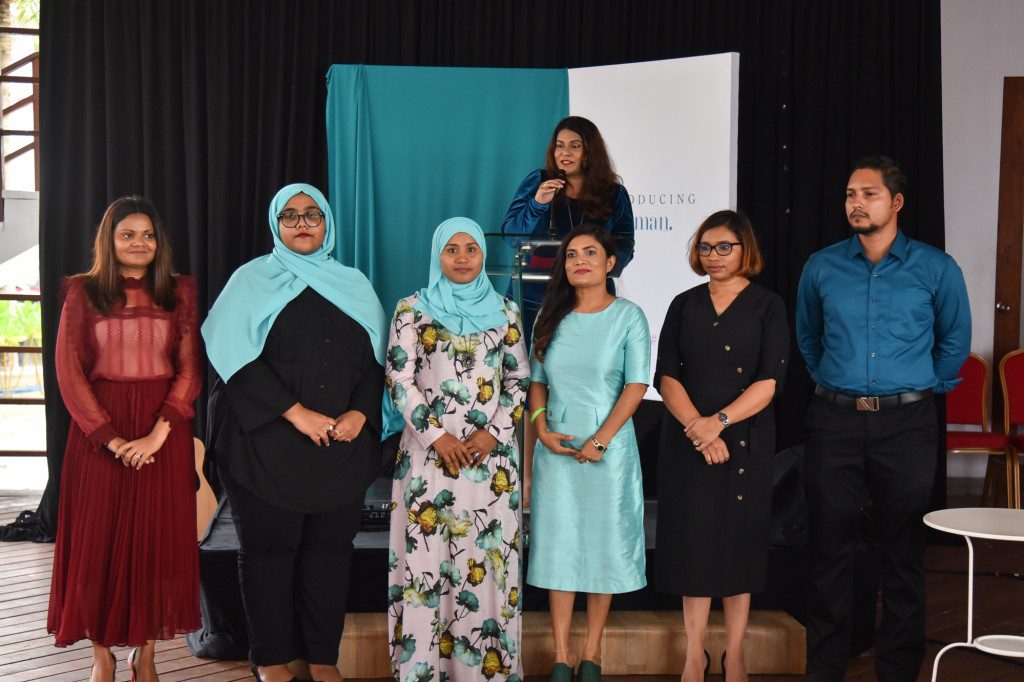 The team of 'Woman' magazine includes Dr. Mariyam Waseema—the assistant editor, Aishath Maaisha Ismail—Marketing Executive, Mariyam Thasannum—Writer, Hawwa Shaheena Mohamed—Writer, Hawwa Shithna—Graphic Designer and Ali Farish—Videographer and Photographer.
The First Lady, Fazna Ahmed also attended the event and was presented with a copy of the magazine during the launching ceremony.