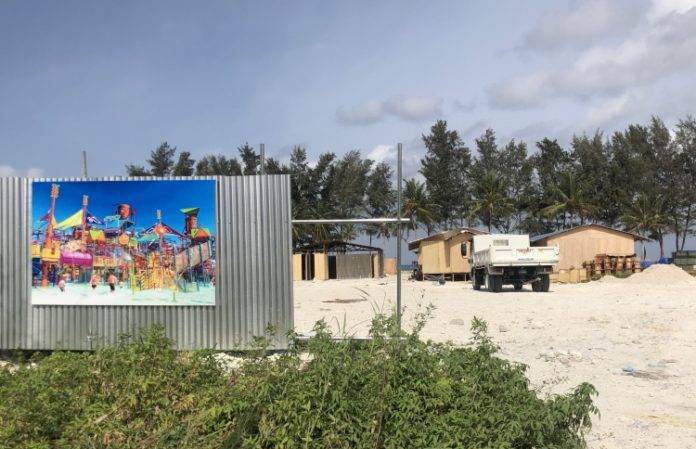 Construction work has commenced on the development of a water theme park and 6-storey city hotel at Hulhumale'. The project is estimated to cost USD 25million.
Waterfront Hotel & Leisure Pvt Ltd is in charge of managing the water theme park and hotel, which will also accommodate a restaurant and spa. The hotel is being developed at the beach front land near the redbull skate park.
During July 2017, Housing Development Corporation Ltd (HDC) stated that Malaysian-owned Miri Housing Development Realty Sdn. Bhd was assigned with the project. The park is said to be completed by the end of 2018.