Ministry of Environment and Energy has held an inspection workshop in collaboration with the key professional stakeholders on 17th April 2019 in SHE Building. This workshop was held as part of the work being carried out by the Ministry in creating energy efficiency building guidelines.
During his opening speech, Honorable Dr. Hussain Rasheed Hassan affirmed that it was necessary to make our society more used to energy efficient practices. He explained that adapting such practices would help in reducing the large expenses made on electricity bills.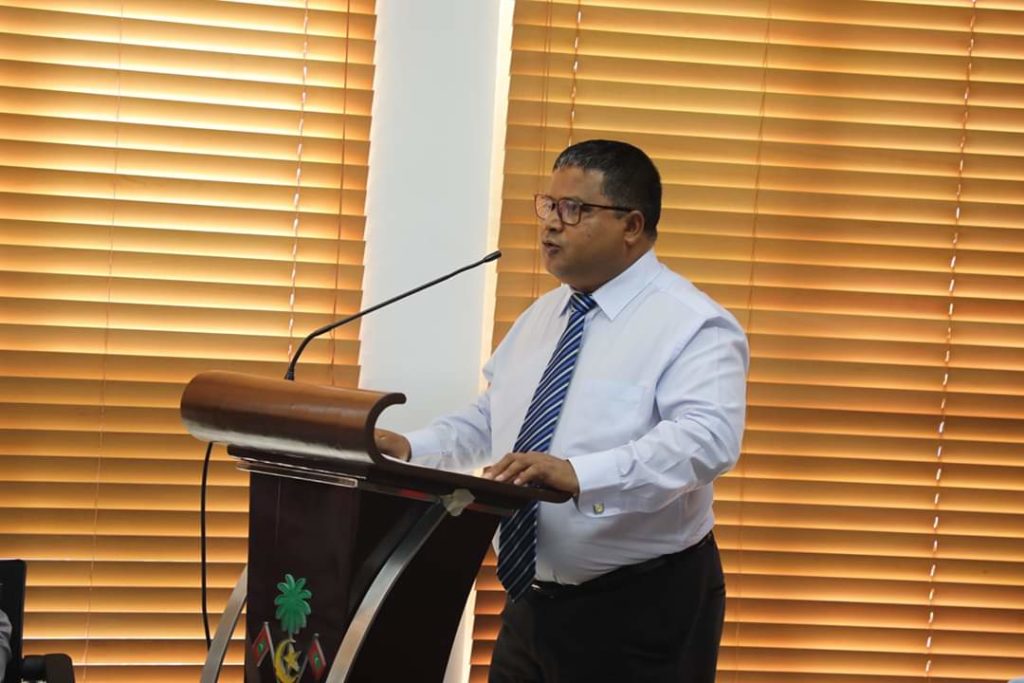 The reason for the creation of such a guideline is to enforce the building of eco-friendly buildings, renovation of currently built buildings in order to reduce electricity expenses and to increase efficiency of energy. The guideline is being designed in collaboration with the Ministry of National Planning and Infrastructure and will be made easily accessible to the public.
The creation of this guideline is being done under the Strengthening Low Carbon Energy Island Strategies (LCEI) project. LCEI project is a joint effort between the Ministry, United Environment Program (UNEP) and Global Environment Facility (GEF).