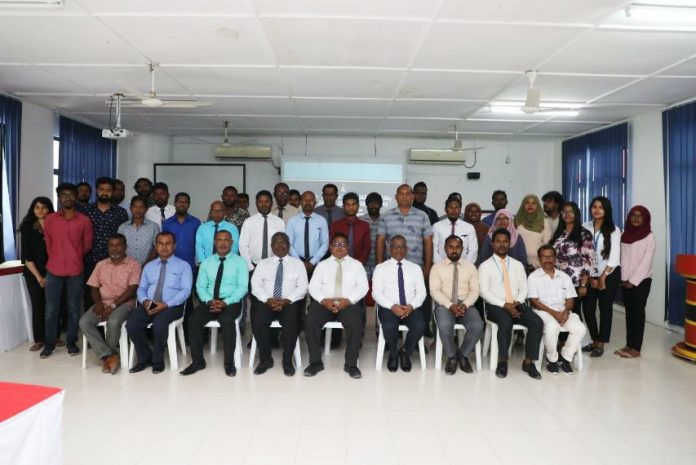 Workshop held at Shaviyani atoll Funadhoo island on 29th January to discuss the arrangements to monitor and maintain the protected areas of Boduthiladhunmathi, with the citizen.
The aim of this workshop is to develop a management plan of the 3 protected areas; Sh. Bolissafaru, Sh. Farukolhu and Sh. Naalaahuraa. In the workshop, discussions were held with the stakeholders including NGOs of Lhaimagu, Maroshi, Komandoo, Kan'ditheem, Goidhoo, Funadhoo and Narudhoo regarding developing management plan of the protected areas.
Speaking at the opening ceremony of the workshop, Minister of Environment Dr. Hussain Rasheed Hassan said that human activity is causing environmental degradation. Highlighting that islands of Maldives are facing beach erosion, he said that numerous works need to be done to address the issue. On this note, he said that a survey team from Ministry of Environment and Environmental Protection Agency (EPA) are working to identify the problems for coastal erosion.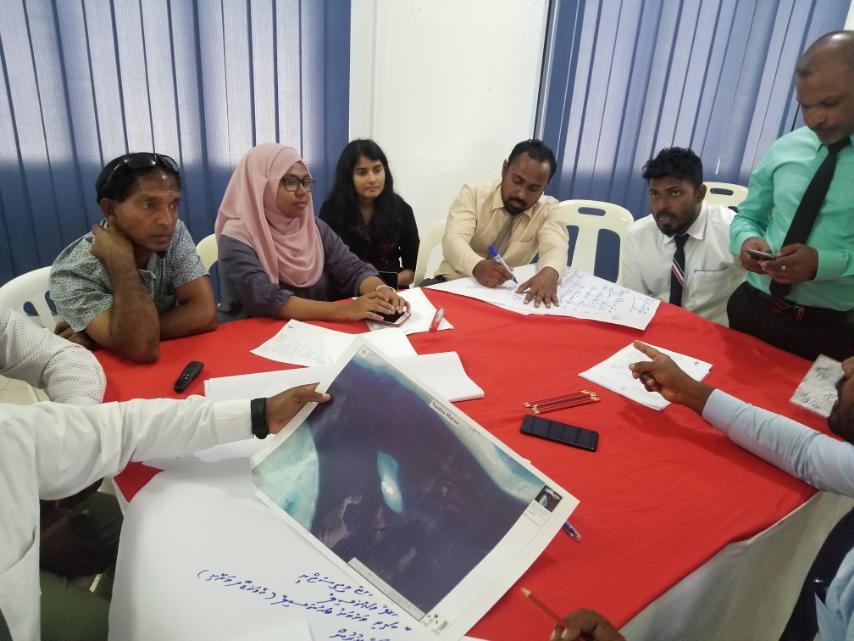 At the sideline of the workshop, Minister has visited Sh. Funadhoo eroded area and some protected areas of Boduthiladhunmathi; Sh. Farukolhu and N. BoduLhaimendhoo.
Speaking at the workshop held today, the President of Northern Thiladhunmathi Atoll council Mr. Mohamed Arif emphasized on the importance of developing management plans for protected areas.