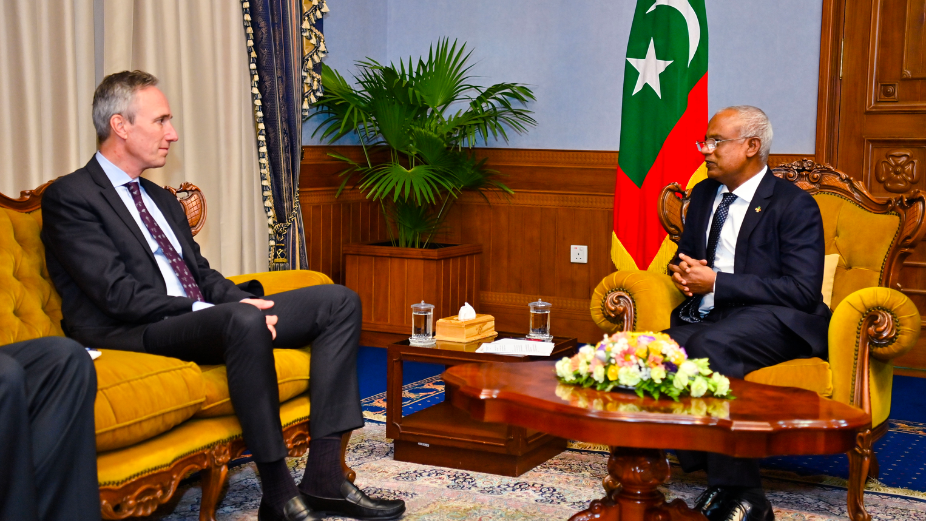 Martin Raiser, the World Bank Vice President for South Asia, paid a courtesy call on President Ibrahim Mohamed Solih on Thursday. The meeting was held at the President's Office.
The President praised the World Bank for its continuous support and assistance, which contributed to the growth of the Maldives since joining the World Bank. President Solih and Mr Raiser spoke of the constructive relationship between the Maldives and the World Bank. The President highlighted the economic management measures taken under the advice of the World Bank.
Mr Raiser applauded the Maldivian government's efforts in pushing economic management measures despite their unpopularity, stating it was a good decision. He also highlighted that it is prudent for the Maldives to make these choices and expressed hope for success.
Mr Raiser also offered the World Bank's support and assistance to the Maldives to revitalise the economy. He then outlined the Country Partnership Framework, which mainly focuses on economic resilience, increased financial investments, and building human capital.
Concluding the call, President Solih and Mr Raiser expressed their eagerness for future cooperation and collaboration.