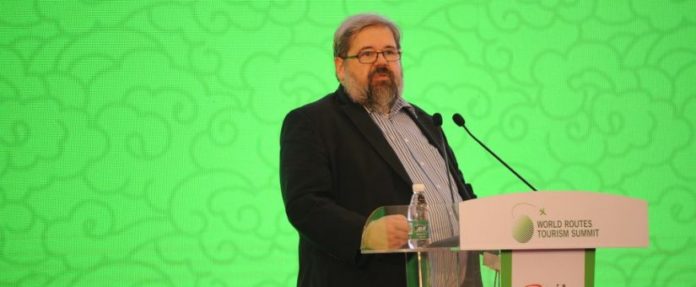 Professor Dr Wolfgang Georg Arlt, the founder and director of China Outbound Tourism Research Institute(COTRI) with offices in Hamburg and Beijing, will be joining MATATO on 11th September for a full day training. He is renowned globally been the expert and authority on Chinese travel market and its rapid growth.
Born on February 26th, 1957, he grew up in Berlin (West-Germany) and studied Sinology in Berlin, Taiwan and Hong Kong. He visited Mainland China for the first time in 1978 and more than 150 times so far. In the 1990s he was the owner of an inbound tour operator with offices in Berlin and Beijing. It is already ten years he has been a full-time professor for International Tourism Management at Fachhochschule Westküste in Germany. He is frequently quoted in all major international media including CNN, Time Magazine, The Times, The Economist, South China Morning Post. And since November 2013 he has published articles mainly on Chinese Tourism on Forbes. He works for international organisations, companies and governments around the world.
He is a Fellow of the Royal Geographical Society (London/UK), Member of UNWTO Tourism Expert Panel, Research Fellow of the Asia-Pacific Institute for Leisure Research (Hangzhou/China), Member of Education &Training Committee and of Industry Committee PATA Pacific Asian Travel Association (Bangkok/Thailand) and visiting professor at several universities in China, New Zealand and UK. He has written many books and publications on the Chinese market as well.
This is the first time a training of this sort is been conducted in the Maldives with a trainer of such global status. MATATO believes this will pave way for more such training's in future on other important markets like Indian market and Middle East Market.