The world's first floating dairy farm will be opening in Rotterdam, Netherlands. It will host 40 cows and is estimated to produce an average of 211 gallon of milk on a daily basis. The farm will be 89 x 89 foot and will have three tiers with the bottom one including machinery for processing purposes, the second housing the cows and the topmost for growing clover and grass as food for the cows.
There are similar projects being carried out in the Maldives by Dutch Docklands International. One such project is ' The Ocean Flower ', which was named after a typical Maldivian flower, as part of a series of five oceanfront developments in the Maldives. The first phase of the magnificent 185 waterfront villas are now complete and up for sale, with various facilities such as a pristine beach, a spa, a diving center, small private islands and more.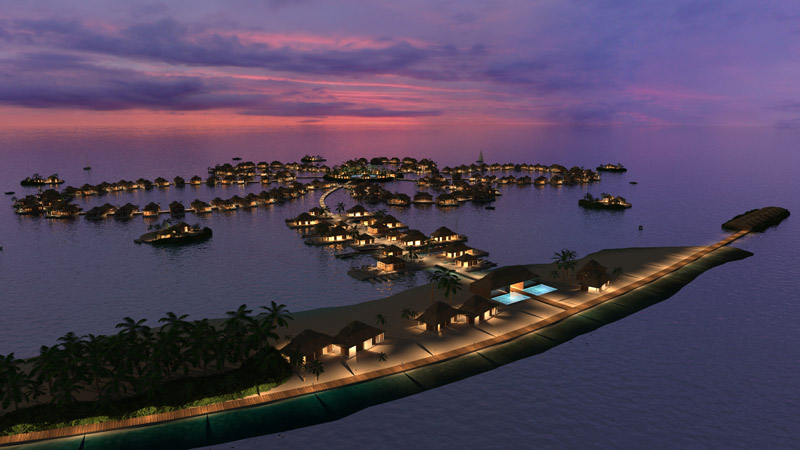 The other venture is the 10 floating islands in Amillarah Private Islands. The islands offer exclusive beaches, pools and natural vegetation decorating the island, giving it a more 'green' look. They are situated 25 minutes by boat from Male City, the capital city of Maldives. The islands offer extreme privacy with a private jetty for docking of yachts and speedboats with a small pavilion at the end. These islands are the epitome of a perfect getaway for anyone seeking privacy from the busy world.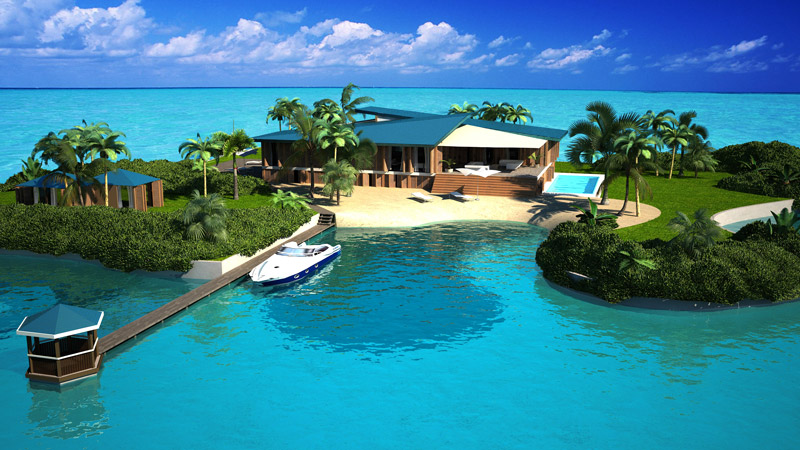 There are more phases of the oceanfront developments on it's way, as part of "The 5 lagoons". With the present illustrations available, it is safe to say that the coming projects will be just as spectacular. Here is to hoping that companies from all over the world will find these projects to be an inspiration to initiate their own ones in the Maldives or in their respective countries.