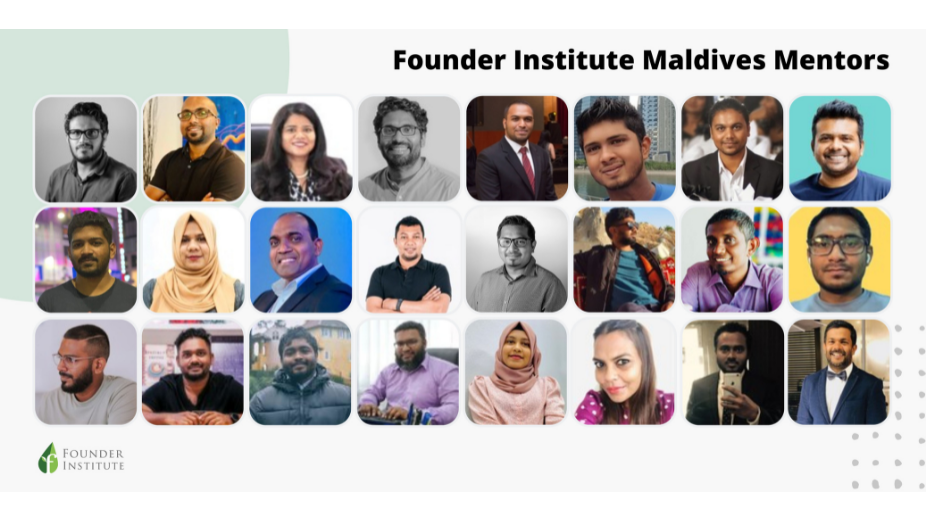 Silicon Valley-based Founder Institute, which is the world's largest pre-seed accelerator, has announced the launch of its chapter in Maldives.
Since 2009, their structured accelerator programs have helped over 5,000 entrepreneurs raise over $1.5 billion in funding. Based in Silicon Valley and with chapters across 90 countries, their mission is to empower communities of talented and motivated people to build impactful technology companies worldwide. They assist pre-seed entrepreneurs by providing access to funding opportunities, building a network of local startup mentors, and providing a comprehensive startup building methodology.
It all starts with the renowned 'FI Core' accelerator, which pushes founders at the idea and pre-seed stages to reach the milestones needed for investment and sustained growth. The first cycle of the startup accelerator program for South Asia 2022 is now open to aspiring founders in the Maldives. Their 3 months accelerator programme will start in June. This is a good opportunity for anyone who is up for testing and validating early hypotheses before making a large financial commitment to their startup idea, or they are ready to push your startup to the next level through aggressive weekly growth sprints to refine your vision, improve key metrics, and prepare for investor diligence,
Alumni of "FI Core" then receive free access to the advanced 'Founder Lab' accelerators for years to come, and can get matched with prospective investors in the FI Venture Network – a collection of global funds actively investing in the earliest rounds of funding.
FI will be hosting several free startup events in South Asia over the coming weeks, where you can learn from top entrepreneurs all from the comfort of home:
Meet the South Asia Startup Ecosystem: Accelerators, Investors & More on 6:00pm, Mar 24, 2022 (Asia/Karachi): https://FI.co/e/281420