Minister of Tourism, Ali Waheed has announced that the World Travel Market (WTM) 2020 will host a 'Maldivian Night'.
The WTM 2019 was held in London, UK from 4-6 November 2019 and was its 40th year. WTM is one of the leading global events for the travel industry. During his trip to London to take part in the WTM 2019, Tourism Minister Ali Waheed has also made a visit to the House of Lords to meet the members of the parliament and discussed ways in which they can assist the industry.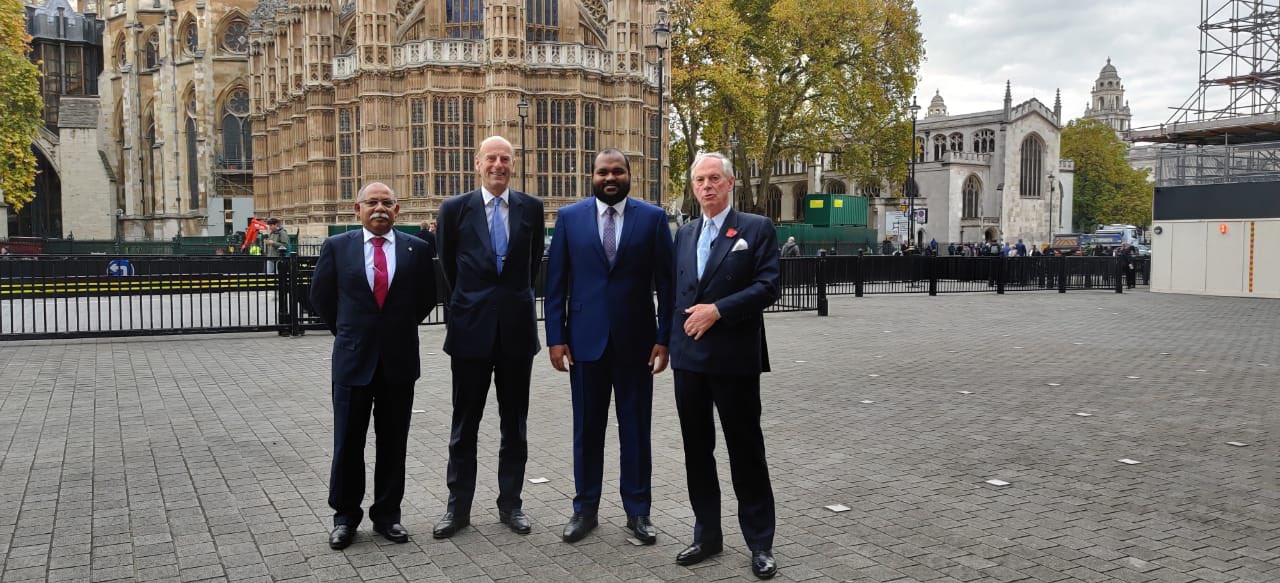 In view of these meetings, the Minister announced that a 'Maldivian Night' with traditional Maldivian activities will take place during the WTM 2020.
"We want to make this fair (WTM) more significant and therefore will include a Maldivian night. This will be held in collaboration with the Maldives Marketing and Public Relations Company (MMPRC) along with industry partners", Minister Ali Waheed said.
The Minister also discussed ways the UK government can provide assistance to the Maldivian football community during his visit.