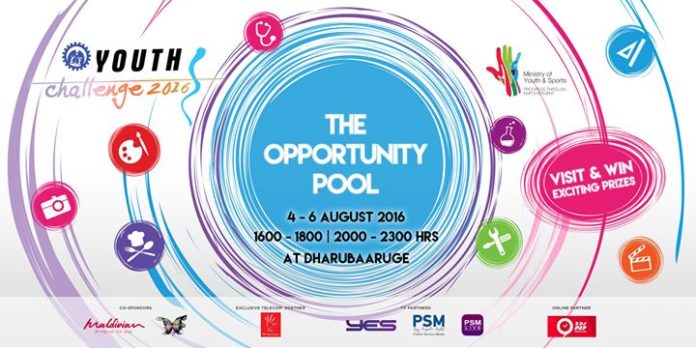 The annual event lurking for young and talented pool of skilled workforce has been inaugurated by the Minister of Youth and Sports, Iruthisham Adam, under the flag "The Opportunity Pool". The event, organised by the Ministry of Youth and Sports, will continue for three consecutive days at Dharubaaruge.
Apart from the 500 job opportunities created by the 64 industry stakeholders namely the business organizations, hoteliers, education institutions and corporations, the platform further integrates over 38 internship programs and 100 higher study possibilities.
Youth Challenge was first established in the year 1999, and the aim is to promote and develop the young and talented workforce of the nation while providing avenues for career development.