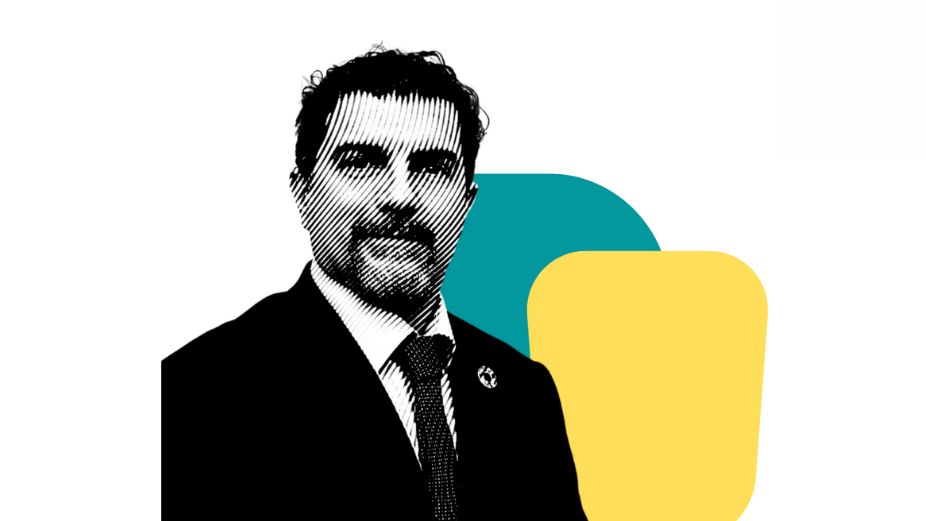 By: Enrico Gaveglia, UNDP Resident Representative in the Maldives
There is infinite potential in the Maldives. A vast oceanic state with the seventh-largest coral reef system in the world, we are a holder of global natural assets. The future of the planet depends, to a large extent, on the future of Small Island Developing States (SIDS) such as this island nation.
With sustainability at the heart of everything the United Nations Development Programme (UNDP) does in the Maldives, we are challenging traditional grant-making while pushing development cooperations towards more catalytic methods to prioritize investments that generate positive, measurable impacts on the environment, people, and the economy – to produce greater financial return and social impact.
From transforming national financial systems to crowd in resources for the Sustainable Development Goals (SDGs), to pulling in blended financing vehicles for climate action, we are drawing investments to capitalize on opportunities in developing regions such as the Maldives, to prove that development projects can and should generate economic value to be reinvested back in people and nature.
We lay these foundations with two big headlines as we move into the year:
Maldives becomes the first SIDS to formally endorse an Integrated National Financing Framework (INFF),
and,
The Global Fund for Coral Reefs (GFCR) approves blended finance support towards ocean-positive solutions for the Maldives.
For these, we celebrate.
INFFs are part of a global initiative currently being rolled out in more than 86 countries, including 18 SIDS. Where a country's sustainable development strategy lays out what needs to be financed, INFFs spell out how national public spending strategies will be financed and implemented, relying on a full range of public and private financing sources. Thereby, INFFs are a planning and delivery tool to help countries strengthen planning processes and overcome obstacles to a fiscal space for sustainable development and the SDGs at the national level. With the endorsement of INFF by the Ministry of Finance, Maldives is aligning its national priorities to a 'Gender-responsive and climate-focused strategy'.
We live in a world of compound crises which affects disproportionally developing countries – (as in the words of UN Secretary-General António Guterres) in large part because of an unfair global financial system that has proven over and over again its short-termism, how it is crisis-prone, and that in essence, is further exacerbating inequalities. Sustained and conscious efforts are needed to scale up affordable long-term financing by aligning all financing flows the Maldives can capture to the SDGs.
For the Maldives, climate finance refers to local, national or transnational financing—drawn from public, private and alternative sources of financing—that seeks to support mitigation and adaptation actions that will address climate change. Maldives is likely to require between $800 million and to 1.5 billion per year to shore up its climate defences in both adaptation and mitigation.
It is obvious that we can no longer articulate our entire partnership architecture to funding. We need to find ways to switch our common operating system into the realm of development finance. The competency framework of public officials must adapt to embrace sources of funding which were, till very recently, siloed into financial and capital markets only.
To guarantee a reliable future for the Maldives, tools such as the INFF have the declared intention to navigate a new taxonomy of financial products and support policymakers to influence a growing economy in sustainable finance – pulling towards national priorities' new forms of capital, and ultimately enter a new dimension for development cooperation where the Maldives can find ways to expand its fiscal space. What is today perceived as a 'niche market' accessible to a few has to become the 'market norm' where Maldives public institutions have a primary role in guiding a universal and concerted effort of integration of public, private and capital resources.
In the same vein, the announcement during Monaco Ocean Week, on March 23, of the Global Fund for Coral Reefs (GFCR) approving transformative blended finance programmes or the Maldives, was trailblazing news.
With this support, UNDP is proud to lead the Maldives Resilient Reef Ecosystem and Economy for the Future (Maldives RREEF) initiative together with the Maldives Ministry of Environment, Climate Change and Technology, which will establish sustainable financing mechanisms to support coral conservation and facilitate the development of, and investment in, projects and enterprises that sustainably contribute to the resilience of coral reefs and the atoll communities.
Both INFF and the GFCR initiative are investments that seek to leverage diverse sources of funding to promote sustainable development, shaping the next generation of financing solutions to unlock innovative capital for social good.
Climate and development can no longer be viewed as competing priorities. UNDP's new compact for the Maldives prioritizes this. We are fully equipped – backed by our expertise in over 170 countries and robust partnership advantages – and stand ready to support the Maldives in integrating public, private, and capital resources for a sustainable financial future.
The decision of the Government to create a Climate Finance Hub based on the endorsed recommendation of the INFF strategy is a bold act in the right direction. Maldives has all the elements to play at par with developed economies in new and emerging areas of climate finance such as loss and damage, biodiversity financing, as well as risk insurance, better debt management seconded to swap opportunities, as well as impact investments, ESG or carbon trading with a robust nature-based asset registry.
The country has often been confronted with denial of market access because of unfavourable demographic accounting, stringent rating criteria or the so-called economies of scale. I am hopeful, if we all manage to put a value tag to Maldives's unbeatable natural resources, we would leapfrog as a holder of global natural assets and build an economy that thrives from the protection and preservation of this wonderland of a nation.
About the author: Enrico Gaveglia is the UNDP Resident Representative in Maldives since October 2021. He is an experienced development professional with over 18 years of experience in the United Nations Development System.