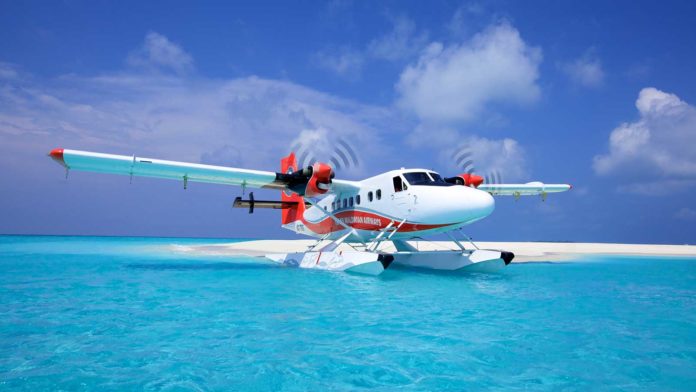 Zongshen Group, a manufacturer of generators and engines, plans to purchase a stake in the biggest seaplane airline in the Maldives this year, in an expansion aimed at becoming the world's No 1 operator of the aircraft, Chairman Zuo Zongshen said.
The company proposes to spend "billions of yuan" to buy into the Maldivian carrier, Zuo said, without elaborating. The group, based in the southwestern Chinese city of Chongqing, is also in talks to acquire a stake in Kenmore Air, a firm that operates seaplanes for scenic tours in the Seattle area.
Zongshen is among Chinese businesses at the forefront of global acquisitions, snapping up companies engaged in entertainment to airlines and hotels as they seek brands, technology and management expertise.
Chinese acquisitions in the United States reached a record $76 billion in 2016, led by the likes of Dalian Wanda Group Co and aviation major HNA Group Co.
A potential target in the Maldives could be Trans Maldivian Airways, which conducts more than 100,000 flights per year with 44 seaplanes and calls itself the world's largest Twin Otter operator on land and sea, according to its website. Blackstone Group LP is among its investors.
Calls and emails to the carrier seeking comments were unanswered. A representative for Blackstone in Asia didn't immediately respond to an email request for comments.
Seaplanes are aircraft with pontoons mounted under the fuselage, and can land on and take off from water.
Tourists from China accounted for 25 percent of arrivals in Maldives, making the nation among the biggest contributors to the local economy. In 2016, the total number of tourists to the islands reached 1.29 million, compared with a population of fewer than 400,000, according to data from the Maldivian government.
A number of Chinese companies have approached Kenmore Air about partnering, President Todd Banks said. However, no such transaction is currently pending.
In 2015, Zongshen bought 49 percent of Canada's Harbor Air Seaplanes, the largest seaplane airline in the world.
Zongshen is also planning to invest more than $100 million in the United States to open an engine factory that could create about 500 jobs, Zuo said. The company has examined potential locations at places like New Mexico and Ohio, and the factory could be built as early as this year.
"We may have to accelerate our speed in building the factory if Trump's policies become clear," Zuo said on the sidelines of the annual meeting of the National People's Congress in Beijing.
Source: Chinadaily