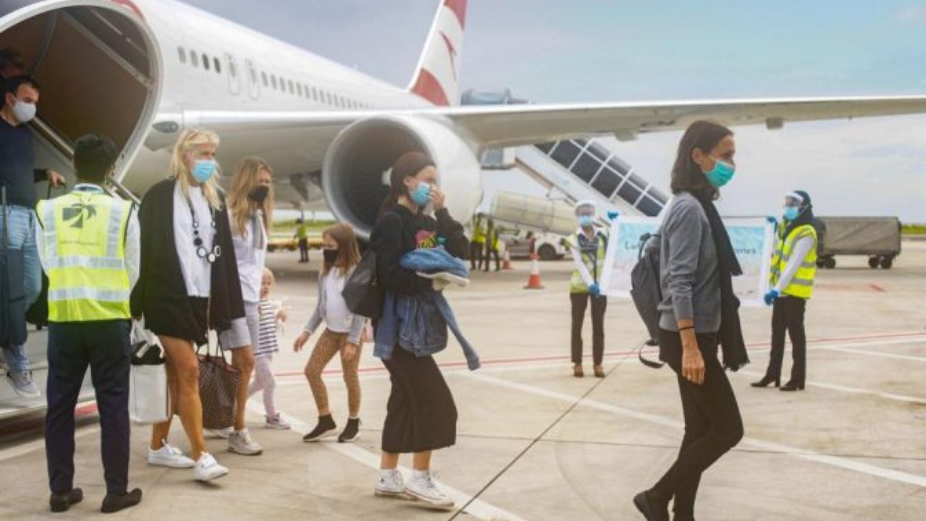 Maldives has recorded 142,065 tourist arrivals during October and this marks the second highest arrival numbers so far in 2021. Daily tourist arrivals were observed at an average of 4,583 on October and their stay period remained at an average of 8 days.
The figure of 142,065 arrivals in October 2021 sees a drastic increase compared to the 21,515 arrivals in October 2020. Total arrivals for this year are also a 139 percent increase from the arrivals recorded in 2020 due to border-closure.
According to the latest figures published by Maldives Immigration and Ministry of Tourism, India remains the top market for the Maldives tourism with contribution of 22.7% of total arrivals. Russia follows at second, contributing 18.6% of the arrivals and Germany comes third with a contribution of 6.9%. Other top markets include USA, Saudi Arabia, UK, Spain, Ukraine, France and Kazakhstan.
Maldives crossed the one millionth tourist arrival target for the year on 29 October 2021. With this, Maldives is also closer to achieving the tourist arrivals target for this year which is set at 1.3 million. A colorful celebration was held at the airport to welcome the one millionth tourist of the year, French national Vincent Victor Corentin Pitau who has visited Maldives 20 times so far.
The number of tourist arrivals are picking up this year with the ease of travel restrictions as well as better safety measures against COVID-19.