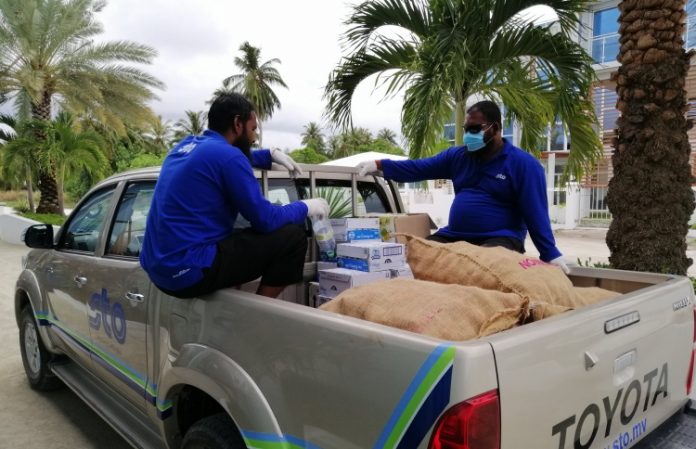 State Trading Organization (STO) stated the organization has sent 28,124 sacks of staple food to islands across the country, last month.
STO functions efficiently in providing staple food to the islands, without them having to experience difficulties in obtaining day to day foods. According to the organization, they have been putting efforts in supplying staple foods such as rice, flour, and sugar to the transporting ships, supermarkets, and shops in the Maldives.
STO states that a total of 398 orders have been supplied to islands across the Maldives. This includes 11,559 sacks of rice, 3543 sacks of sugar, and 13,022 sacks of flour.
The capital of Maldives, Male' has been supplied with 2034 orders. This details to 21,542 sacks of rice, 4,574 sacks of sugar, and 14,007 sacks of flour.
STO has provided ease to its customers by introducing an online portal for purchasing commodities, by delivering the purchased commodities to its customers.