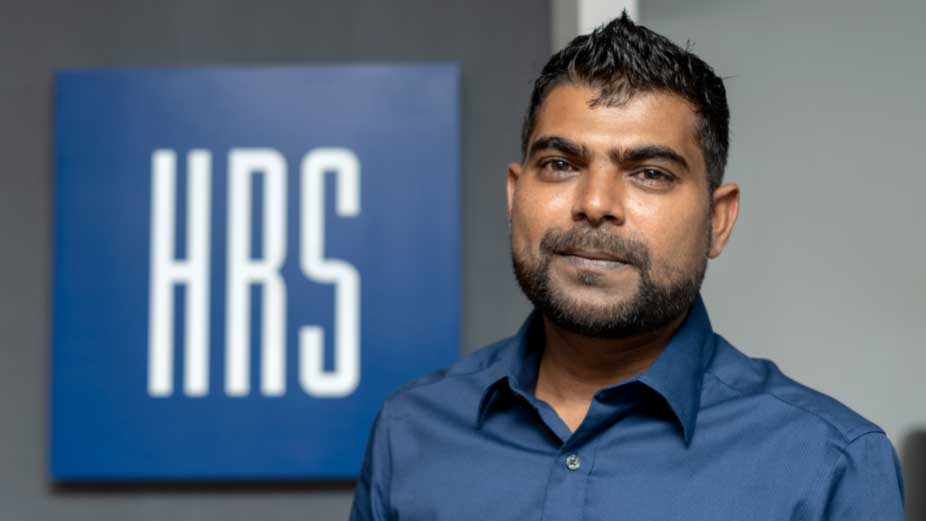 Abdulla Mohamed is the Area Sales Manager of Hospitality and Retail Systems (HRS Maldives). As Oracle's largest hospitality partner worldwide, providing coverage in 90 countries to more than 10,000 customers, HRS offers a wide range of innovative solutions. These include cloud-based hospitality systems and services that take advantage of the company's extensive global expertise with OPERA Cloud PMS and Simphony Cloud POS.
Our team sat down to have a chat with Abdulla to find out more about HRS and the various solutions that they provide.
Could you tell us about your career thus far?
I started my career in the hospitality industry at Four Seasons Resort Maldives as a Front Office Attendant. I worked various positions within industry, including as Assistant Front Office Manager & Event Manager in Bandos Maldives, Guest Service Manager in Hilton Irufushu and SAii Lagoon Maldives, Curio Collection by Hilton.
Having more than 12 years' experience, I am currently working as the Area Sales Manager at Hospitality and Retail Systems (HRS Maldives). I joined HRS as their very first employee in the Asia Pacific, and now look after their operations, namely sales and customer relations.
Give us a brief introduction of HRS and the various solutions that you provide.
As Oracle Hospitality's largest partner worldwide, HRS supports over 10,000 customers in 90 countries. We offer a wide range of innovative systems & solutions to its customers, including Property Management, POS, Spa & Guest Activities, Business Analytics, Payment Gateway, Mobile Applications, Channel Managers, Online Distribution Services, Finance, HR Systems, and Passport Scanning & Recognition.
Customers are our number one priority. We ensure that we speak their language, understand their requirements, and meet their expectations. Our goal is to make our clients stronger and more efficient while helping them to build successful businesses that are both productive and profitable.
As a market leader in IT for the hospitality and retail industries, what do you think are the main challenges faced by your consumers?
The main challenges are adapting to rapidly changing requirements and using technology to reduce costs, manage the business more effectively and improve operational efficiency. HRS is working hard to understand these challenges as early as possible and find solutions to overcome them.
For example, during the COVID situation, we were the first company to introduce QR ordering and self-check in solutions in the Maldives hospitality market. Now with adaptation of OPERA Cloud, we are also the first company who is able to provide fully automated Green Tax reporting tool integrated with OPERA Cloud.
What are the most notable milestones of HRS in the Maldives?
Our most remarkable or notable milestone is always customer satisfaction. Over the last 4 years, we have gained customer confidence and trust by being a part of their success.
Some of our milestones include being a part of the first integrated resort project as their software implementation and Support Service Partner since 2019. We are also the first partner to implement OPERA Cloud in Maldives. I can say that HRS is the only company in Maldives with experience of OPERA Cloud implementation using local resources from Maldives.
How do you foresee the adaptation and evolution of technology in Maldives tourism in the future?
After the pandemic, there is now significantly higher demand for contactless solutions. We see the tourism industry is moving forward with new technology innovation with AI and Cloud Based solutions. Technology is also empowering hospitality industry and helping hotels to improve their services and guest satisfaction.