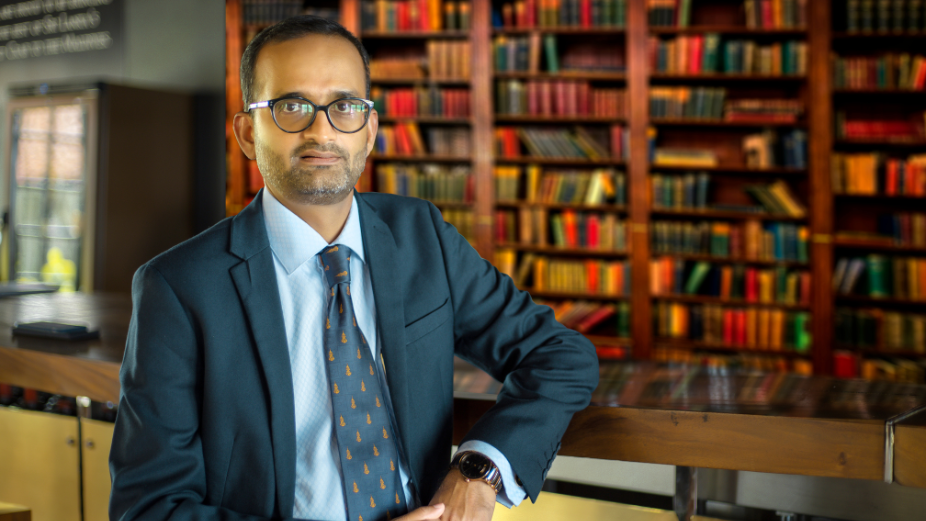 RJ Reddy is the Chief Executive Officer (CEO) of Jalboot Marine Services Pvt Ltd, a notable figure in the Maldives' marine services industry. 
We had the opportunity to sit down with RJ Reddy, where he shared key highlights of his extensive career journey and outlined his strategic vision for the company's growth and prominence in the Maldives' marine sector.
Can you describe your journey leading up to your appointment as the CEO of Jalboot and what specifically attracted you to this position?
I began my career in shipping agencies over two decades ago in Muscat, starting with a shipping agency. I've had a diverse journey, gaining experience in various cross-functional areas such as operations, marketing, and business development within the shipping and marine industry.  This journey included immersion in various key shipping markets, including Oman, the UAE and India.
In 2016, I managed a large fleet of high-speed catamarans while leading operations in a state-owned company in Oman. This experience led to my involvement with Jalboot, where I held multiple senior positions, the last being COO/General Manager – Operations & Commercial at National Ferries Company LLC in Oman, overseeing a leading fleet of large high-speed ferries and catamarans. My academic background, including an MBA with a specialisation in Operations & Marketing, has played a significant role in shaping my growth and leadership skills.
I have been associated with Jalboot since 2016, initially working for a company that partnered with Jalboot to showcase high-speed catamarans and ferries, promote best practices, build on the maritime legacy, and provide training for seafarers between the UAE and Oman. Together, both companies explored a triangular high-speed ferry service between the UAE, Qatar, and Bahrain.
Given Jalboot's pioneering status in the Maldives marine sector, how do you envision your international experience further enhancing this leading position?
My goal is to consolidate Jalboot's position and scale the business to be a Total Maritime Transport Solutions Provider. This will include expanding our footprint in the Maldives and adding to the array of services we currently offer, which include water transport (for guests, staff and visitors), water sports and marina management. This will also allow us to diversify our revenue base. As a natural extension of our business, we will also look to diversify into other marine sectors, offering a 'one-stop-shop' value proposition to our partners and clients.
In upholding our guiding principles, we will create a win/win value proposition for our clients, our employees, and our shareholders and stakeholders in the Maldives. Given our ambitions to grow the business significantly, we will explore opportunities in the new and near markets as part of the second phase of our strategy.
How do you plan to preserve and elevate the quality of Jalboot's diverse range of services?
One of the things Jalboot is known for here is the quality. Our emphasis will remain firmly on quality; this will be at the forefront of all our service offerings, and this will allow us to continue to operate to the highest international safety standards. We will look to strengthen our quality assurance team further, ensuring our business is governed and operated through robust standard operating procedures and international best practices.
Another aspect that makes Jalboot unique is that we offer customised solutions tailored to meet the requirements of our clients in all our service offerings, be it luxury, semi-luxury or standard speed boats. In other words, our customised services are 100% aligned with our customers' brand, taste and style.
With Jalboot's strong affiliation to the UAE via Jalboot Holdings LLC, how do you see this relationship strengthening and evolving during your tenure?
I see this relationship strengthening further in the near future and beyond, with greater investment and expansion within the Maldives and in new and nearby markets. Stronger government-to-government ties between the Maldives and the UAE augurs well for Jalboot and the business environment generally.
As far as the Maldives is concerned, we certainly see growing our business and creating employment opportunities for the Maldivian community as an in-country value-add, both of which will contribute to the local economy and tourism industry.
Considering the goals set for Jalboot, what key milestones and strategies do you have in mind for the company's imminent future?
While deepening our footprint, we will look to position Jalboot as the leading provider of water transport and water sports in the Maldives. Last year, Jalboot won the Best Guests Transfer award at the Maldives Boating Awards, and we will look to build on this success to become a Total Maritime Transport Solutions Provider offering unrivalled high-quality services, and a state-of-the-art fleet including monohulls, catamarans, luxury yachts among other vessels. Business diversification is one of our key strategic priorities so we can grow the business sustainably in the near future and continue to strengthen our existing business operations.
As the marine industry undergoes rapid changes, how will you ensure that Jalboot adapts and continues to set trends in marine services within the Maldives?
Jalboot has been a pioneer in showcasing the capabilities of high-speed ferries in Maldivian waters. With our in-house design capabilities, we remain committed to offering a state-of-the-art fleet, as well as sustainable and innovative solutions, to our clients and the market.
Spot charters, which cater to the demands of our existing and prospective customers, will continue to be a key focus, particularly during the peak season. Jalboot offers a range of luxury and semi-luxury vessels, and we will continue to develop this offering. Customers requiring one-off/spot charters can approach our Operations or Sales & Marketing teams for bookings and offers.