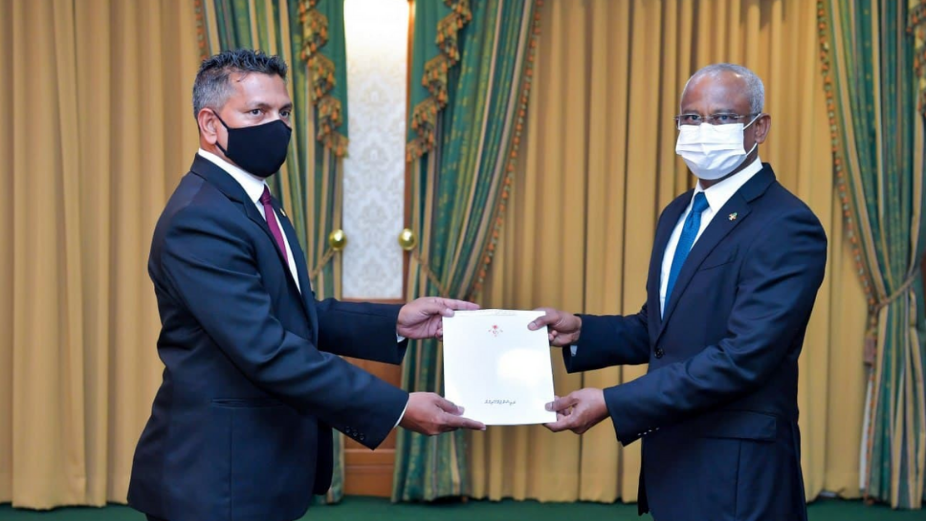 President Ibrahim Mohamed Solih has appointed Abdulla Sodig as Minister of State for National Planning, Housing and Infrastructure.
At a special ceremony held this morning at the President's Office, President Solih presented the letter of appointment to him.
Abdulla Sodig completed his first degree, Bachelor of Science in Applied Science and Chemical Technology from the University of South Australia, in Adelaide, Australia.
Furthermore, he previously served three consecutive terms as the Mayor of Addu City.