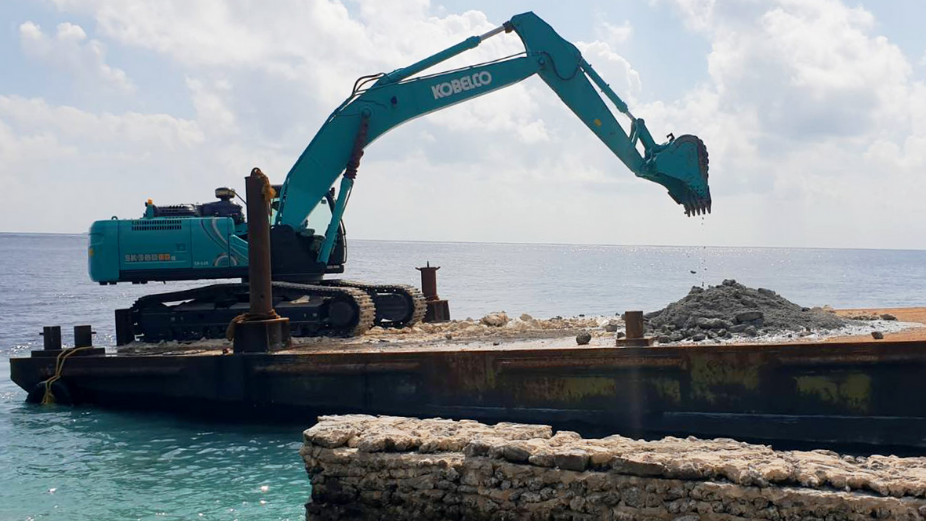 Maldives Transport and Contracting Company (MTCC) has said that work on design and construction of ADh. Hangnaameedhoo Harbour is well underway.
On Twitter, MTCC revealed that overall 12 percent progress has been made of the project. Dredging works of existing harbor basin are currently ongoing in Hangnaamedhoo.
MTCC was contracted the harbor upgrade project of ADh. Hangnaameedhoo was signed almost a year ago on 9th December 2019.
The project consists of the construction of a 204-meter breakwater, 266-meter key wall, 160-meter revetment, constructing pavement of 1,330 square feet, harbor dredging of 4646 cubic meters, channel dredging of 404 cubic meters, construction of 12 mooring buoys, installation of 2 navigation lights and 14 harbor lights.
The total cost of this project is MVR 32,280,570.61 and is expected to be completed within 300 days.