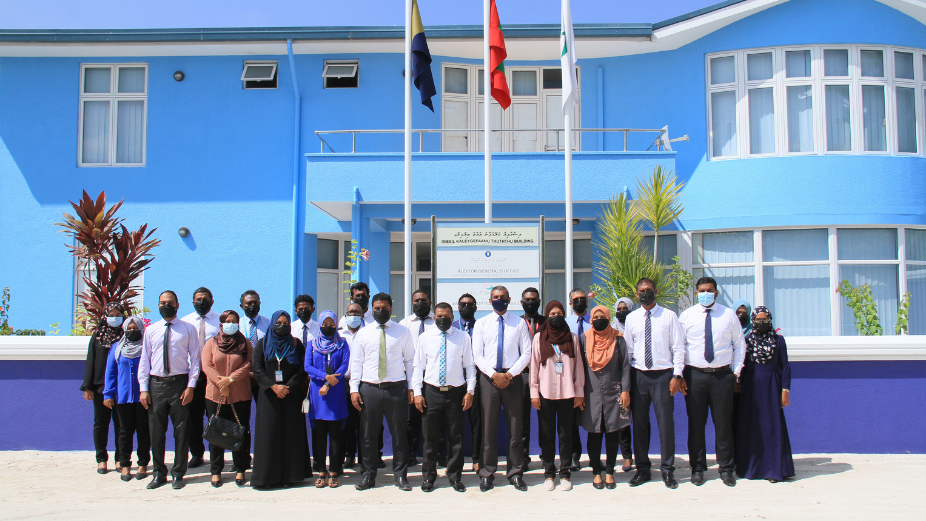 The Auditor General's Office has established a new department in Addu City to audit the information systems maintaining the finances of state institutions and state-owned companies.
Speaking at the ceremony held in Addu City yesterday, Auditor General Hussain Niyazy stated that the government's finances are managed in the SAP Public Accounting System, and that audits of the systems are conducted to determine the data integrity of the systems that maintain all records of state revenue, expenditure, property and debt, and the authenticity of the reports generated by the systems.
The Information System Audit Department was established in Addu City as part of the government's decentralization policy.
The ceremony was attended by Mayor of Addu City Ali Nizar. In his speech, the Mayor thanked the Auditor General for establishing the department in Addu City. He also noted that in order to achieve the objectives of decentralization, all state agencies and state-owned companies must provide services under the decentralization policy, as well as work towards expanding businesses.
The Auditor General's Office established a South Regional Office in Addu City in 2015. A North Regional Office was also established in Kulhudhuffushi City in 2021.