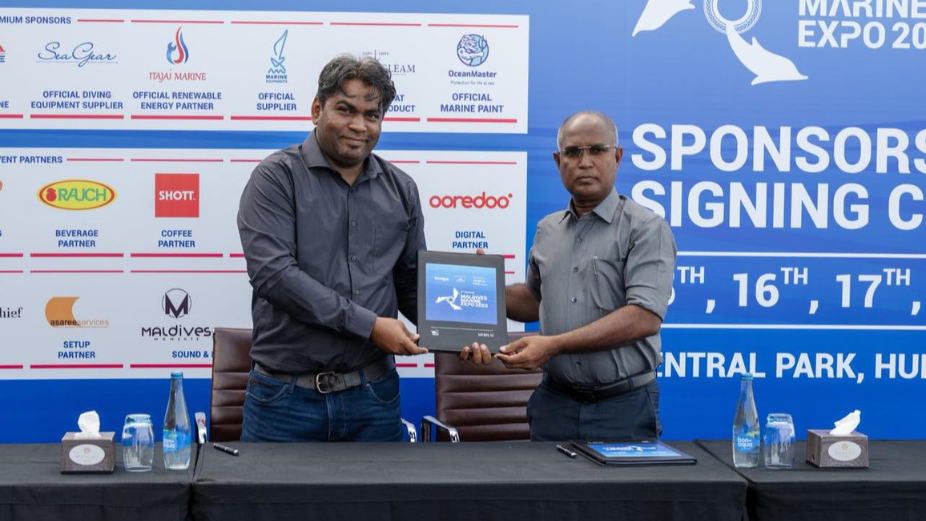 Al Shaali Marine Maldives has signed as the Official Boat Builder of Maldives Marine Expo 2023, the official event of the National Boating Association of Maldives (NBAM). The expo is scheduled to take place from March 15th to 18th at Hulhumale' Central Park, with a focus on the diving industry.
Al Shaali Marine Maldives is a prominent marine vessel manufacturer in the Maldives. During a recent appearance on TVM's morning program, the company's General Manager, Ismail Shareef, stated that the Marine Expo presents a significant opportunity for the growth of the industry.
"Gathering industry professionals in one location is a rare and valuable opportunity for attendees and exhibitors. It provides an efficient platform to connect and network, instead of seeking out information from individual manufacturers. The Marine Expo offers a one-stop-shop for product information, services, and related businesses," said Shareef.
Al Shaali Marine Maldives, known for launching one to two vessels annually, has plans to unveil a new offering at this year's expo. Despite the venue not accommodating large vessels, the company remains committed to showcasing its offerings and overcoming the challenge.
The Maldives Marine Expo will feature 36 exhibitors and be supported by 15 official partners and 7 sponsors.
Al Shaali Marine Maldives is a joint venture between Al Shaali Marine Dubai and Coastline Investments Pvt Ltd, Maldives. The company manufactures a wide range of fibre vessels such as speed boats, local dhonis, and dinghies that can be customized to satisfy customers' local and overseas requirements. Al Shaali also provides boat repairs and refurbishments of boat structures and systems, with a wide range of boat types and brands, providing maximum satisfaction to its clients.