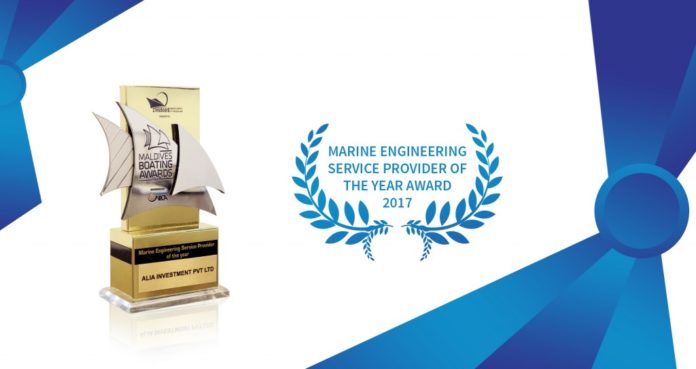 Alia Investments, one of the leading trading companies in Maldives received two prestigious awards at the Maldives Boating Awards 2017.
The company was named the "Marine Engineering Service Provider of the Year" for the outboard engines. Along with the "Most Preferred Marine Engine Brand of the Year 2017" for their Yamaha engines.
The company which has been in business for more than 53 years, has been providing Yamaha outboard engines to customers throughout the Maldives for 43 years.
Yamaha, a trusted brand among customers, was introduced by the company during the early years of Maldives tourism. As the first outboard engine introduced to the Maldivian market, it was widely used in resort launches, ferries, and fishing vessels. Over the years, the confidence in Yamaha engines resulted in the popularity of the engine.
Even today, Alia has maintained their belief in tailoring service according to customers' needs.