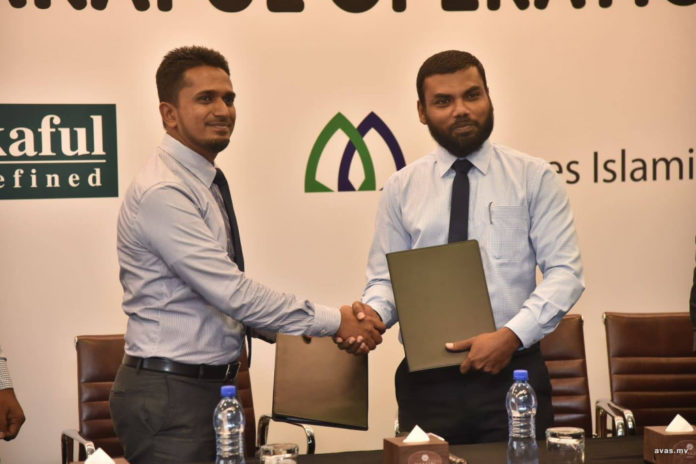 Amana Takaful has signed an agreement with Maldives Islamic Bank to release MIBs' takaful policies. Both Amana Takaful and Maldives Islamic Bank are the only two companies that provide services regarding money that fully follow the Shari'ah in the Maldives.
According to Amana Takaful, the main purpose of this agreement is to improve Islamic finance by a wide range in the Maldives. The company stated that this will aid in creating new takaful policies originally for the customers of Maldives Islamic Bank and to inaugurate them into the market.  
Amana Takaful also stated that they have already launched this service in the MIB branches in Addu and Fuvahmulah in October of 2018 and that their dream is to spread this service all around the Maldives.