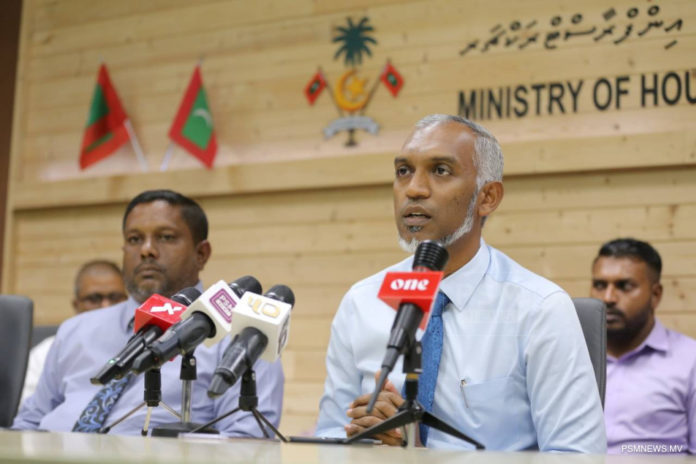 Ministry of Housing and Infrastructure has ceased the opportunity to apply for land plots at the moment due to a request from the Anti-Corruption Commission (ACC).
During a press conference held yesterday, Minister of Housing and Infrastructure Dr. Mohamed Muizzu highlighted the ministry's decision to sell land plots of the Hulhumale' Phase two. He further noted that residents aged 18 years and above, who does not have a registered land plot can apply.
The administration stated that they will be selling  400 land plots of 1,000 square feet and easier means of payment for land plots will be arranged by the ministry.
Regarding the statement given by the Ministry, complaints were received to the Anti-Corruption Commission by concerned parties as it might give way to corruption during the transition period.
With much deliberation, the Anti- Corruption Commission raised an issue for the Ministry of Housing and Infrastructure to cease the process of application for land plots in Hulhumale' Phase Two.