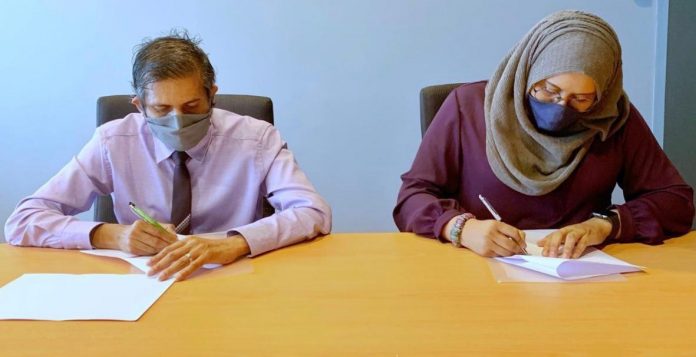 Advocating the Rights of Children (ARC) signed a Memorandum of Understanding (MoU) with Raajje TV today, to work collaboratively in promoting and protecting the rights of children. The agreement was signed by ARC's Executive Committee Member Muruthala Moosa and Raajje TV 's Deputy CEO Naazmee Saeed.
Speaking at the special event held at Raajje TV this afternoon, Muruthala Moosa highlighted the role and responsibility of media to respect child rights in journalism and expressed appreciation to Raajje TV for this partnership to actively promote children's rights in Maldives.
Under this MoU, ARC will be working in partnership with Raajje TV to initiate 'Kudhinnahtakaa'; a campaign under which various activities will be conducted. Among these include a media sensitization programme for Raajje TV personnel and a weekly awareness programme highlighting prevalent issues regarding child rights and child protection in the country.