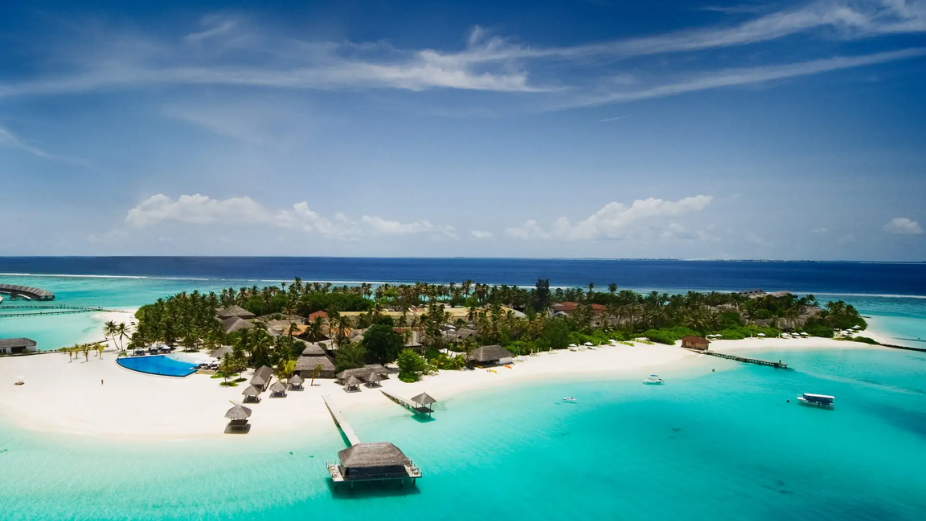 Soneva Fushi is restarting its Barefoot Bookseller program, which hires voracious readers to work at the tropical property's bookshop. The resort announced on September 10 via its official Barefoot Bookseller Instagram page that it has opened applications for the position.
"Fancy getting away from it all to sell books on a desert island in the Maldives? Are you passionate about reading, an excellent communicator, and love writing?" the resort's Instagram caption read. "If this sounds like you, then you'd be perfect for our Barefoot Bookseller 2020.
Soneva Fushi partnered with UK-based book collection and library provider Ultimate Library to open the Maldives' first pop-up bookshop in 2018. That year, the resort hired its first Barefoot Bookseller to run the shop and has hired new people for the position ever since. 
The resort describes the position as "the ultimate vacancy for a desert island bibliophile: barefoot bookselling, in one of the most beautiful places in the world" in its online application.
The bookseller will not only run the resort's bookshop but will also have opportunities to host creative writing workshops and tutor guests. In addition, the bookseller will be responsible for running Barefoot Bookseller's Instagram account and writing monthly blog posts and newsletters.