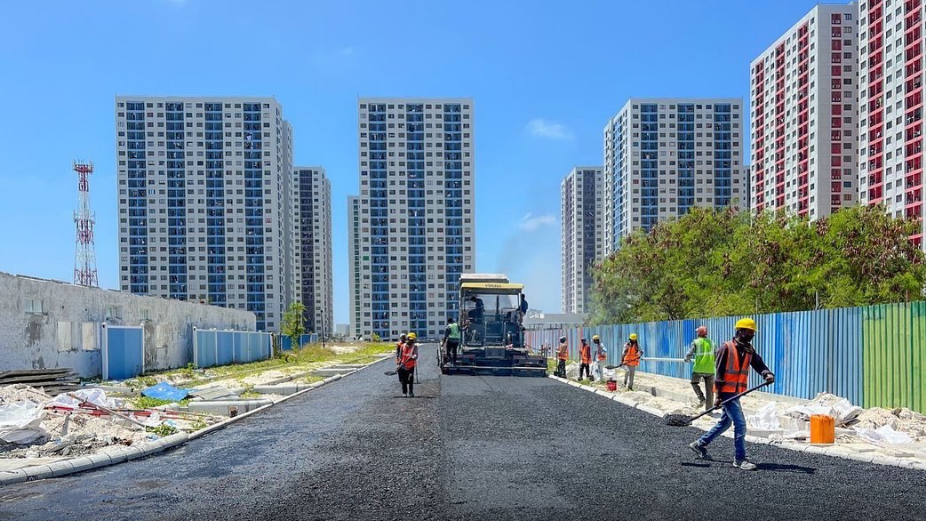 Housing Development Corporation (HDC) states the asphalt paving on the roads near Hiyaa Flats will be completed and opened to the public within 15 days.
HDC said in a tweet that that work is underway speedily to complete these roads.
ހިޔާ ސަރަޙައްދުގެ މަގުހެދުމުގެ މަސައްކަތުގެ ތެރެއިން ތާރުއެޅުމުގެ މަސައްކަތް ދަނީ ބާރަށް ކުރިއަށް. އަދި ކުރިއަށް އޮތް 15 ދުވަހުގެ ތެރޭގައި ހިޔާ ސަރަޙައްދުގެ ހުރިހާ މަގެއްގައި ތާރުއަޅައި، އާންމުންނަށް ބޭނުންކުރެވޭގޮތަށް މަގު ހުޅުވާލެވިގެންދާނެ. pic.twitter.com/ex7BbAfnOw

— HDC (@hdcmaldives) February 21, 2022
HDC's first goal was to complete the construction of roads near Hiyaa flats in November last year. However, it was not possible to due to various reasons. Despite working to complete the roads on phase I, HDC states that the top priority is to complete the roads near Hiyaa flats of phase II.