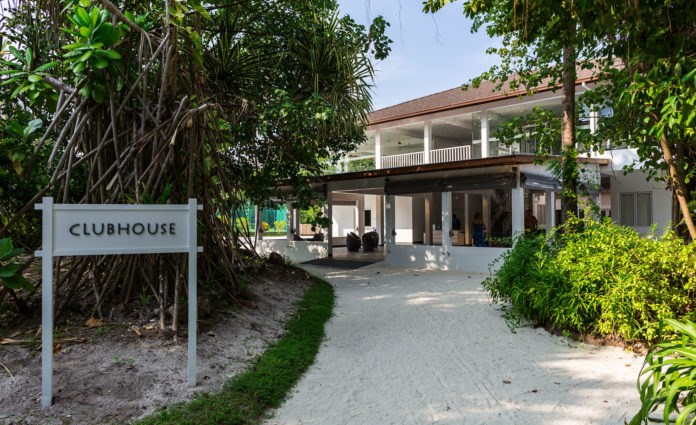 Bandos Maldives, one of most popular resorts in Maldives, has reopened their Clubhouse after completing major renovations at the facility.
The Clubhouse, previously known as Paradise Club offers various activities such as gym, table tennis, steam/sauna, a game room and "Kokko Club" – a daycare center. As the family sector is one of the key markets to the resort, the management recently renovated and upgraded the services available at the facility by converting it into a stylish and modern two-storey building.
The ground floor of the Clubhouse comprises of a sprawling playground for kids, a luxurious lounge and entertainment area equipped with TV and board games, a ping pong table (table tennis), and a foosball table.
The upper floor includes a fully-equipped gymnasium decked with state-of-the-art equipment and staffed by qualified and friendly instructors. Guests can also enjoy free aerobics sessions with professional instructors in the spin class which is also located on the top floor. A Steam Bath and Sauna is located on the ground floor for those who want to relax after a workout at the gym upstairs or after a game of badminton or squash in the flood-lit courts, which are also located inside the Clubhouse. Beach volleyball or tennis is also available.
The daycare center "Kokko Club" has also been improved to include a game room and nursery, and is staffed by professional childminders and babysitters to ensure you can enjoy your holiday comfortably knowing that your children are safe and in capable hands. Free babysitting at Kokko Club is available for children aged 3-12. An hourly babysitting fee will be charged for children younger than 3 years.