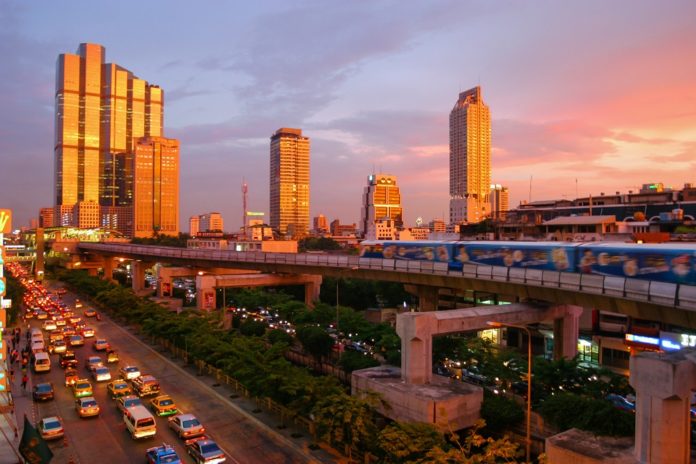 According to Mastercard's 2018 Global Destination Cities Index, Bangkok ranks first with roughly 20 million international overnight visitors. The Thai capital city has projected a further 9.06% increase for 2018.
For the past decade, Mastercard's Global Destination Cities Index has offered important analysis of travel to and within cities. Bangkok was followed by London (with 19.83 million tourists) and Paris (with 17.44 million tourists) – thus reiterating the importance of robust infrastructure, both business and leisure attractions and strong local culture.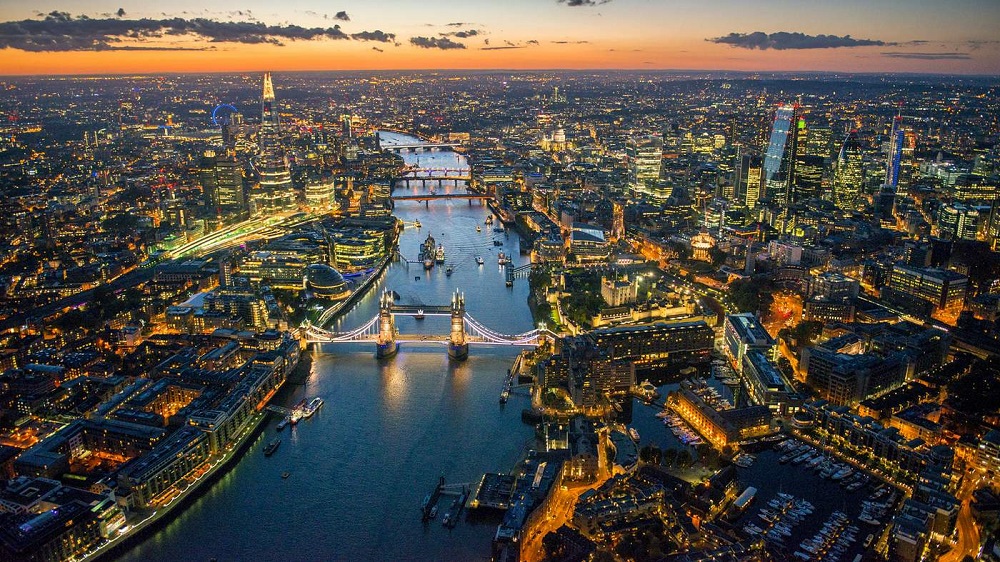 "London, Bangkok and the other top destinations are all so different yet have one thing in common: they've figured out how to capture the imaginations—and dollars—of visitors," said Miguel Gamiño Jr., EVP for Global Cities at Mastercard, in an email. "Without a doubt, travelers are a critical driver of economic activity in these destination cities. They're spending on everything from hotels and taxis to restaurants and spas to clothes and other goods."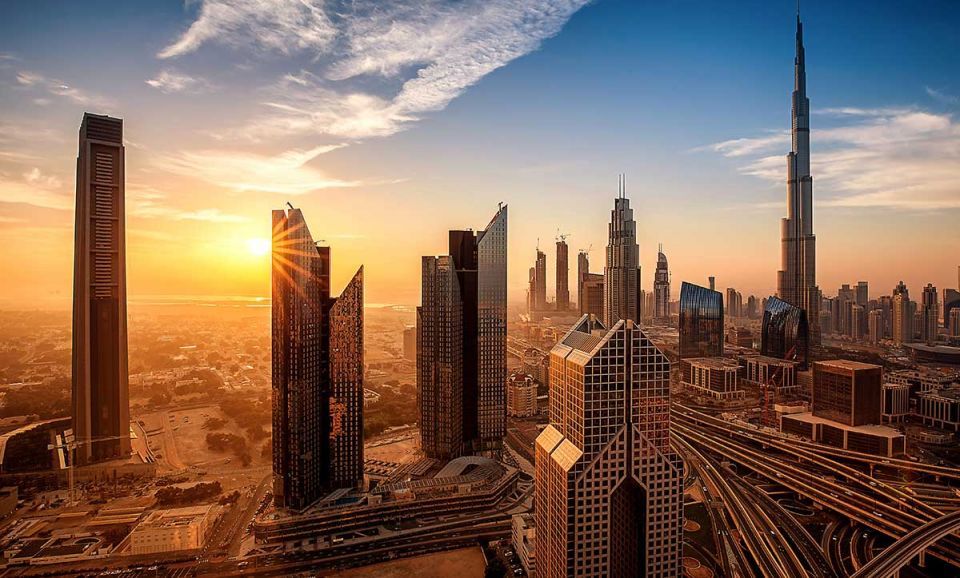 Whilst Dubai ranked in at fourth place with 15.79 million tourists, Singapore followed in fifth with 13.91 million visitors. New York was the only North American city to make it to the top ten with 13.13 million tourists.
Although Bangkok ranked first in terms of tourist arrivals, Dubai continues to be the top ranking destination city based on overnight visitor spend, with visitors spending a whopping $537 per day on average. It is joined in the Top 10 with newcomers Makkah, Saudi Arabia, which debuts in the number two spot, Palma de Mallorca, Spain, and Phuket, Thailand. Of the most visited cities, Istanbul comes in with the lowest spend per day at just $108 on average.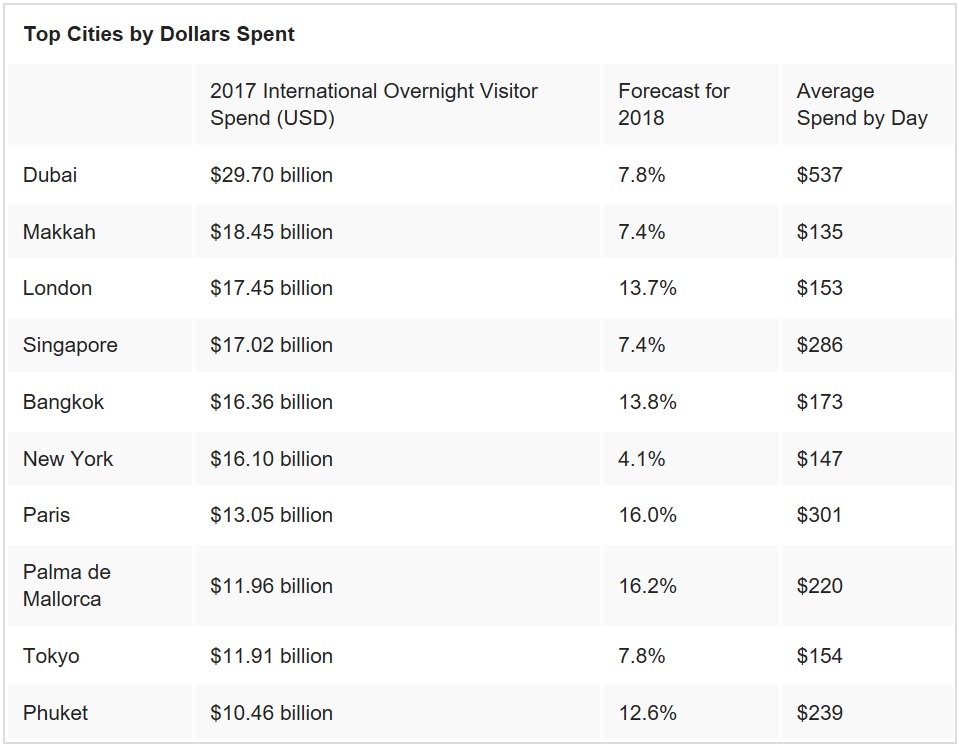 The Mastercard Index looked at global 162 cities. The index is not a simple ranking of the top travel destination. Mastercard Index provides an in-depth analysis based on visitor volume and spend for the 2017 calendar year, and forecasts a growth for 2018. This year, for the first time, the index provided a view into the average length of stay and amount spent per day. 
"International travel is crucial to many urban economies, enriching the lives of both residents and tourists. The bar is rising for cities to innovate to provide both a memorable and authentic experience," said Miguel Gamiño Jr., executive vice president, global cities for Mastercard. "We're partnering closely with cities around the world to ensure they have insights and technologies to improve how they attract and cater to tourists while preserving what makes them so special in the first place."