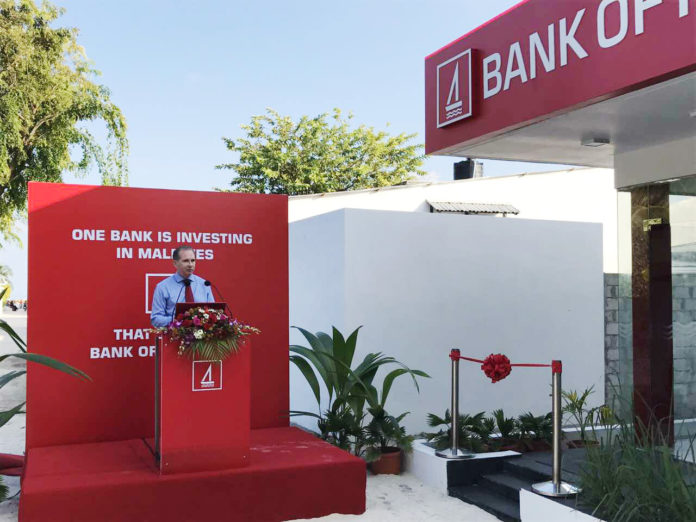 Bank of Maldives has further expanded its presence in the country with the opening of a new branch in Holhudhoo in Noonu Atoll.
The branch in Holhudhoo is part of the Bank's ongoing investment program and is one of a series of new-style branches being opened in the atolls. It will have a 24 hour ATM that facilitates both deposits and withdrawals and bank staff will be on hand during banking hours to assist with account opening, loans, credit cards and debit cards. The branch was officially inaugurated at a ceremony held today on the island.
During his remarks at the ceremony, BML CEO and Managing Director, Andrew Healy said, "We are delighted to be able to support the people, businesses and local economy of Holhudhoo with this fine new branch. This investment forms part of our recently-announced program whereby we will double our overall investment in local communities and create 150 new jobs in the process."
With a nationwide network of 31 branches across all 20 atolls, 78 ATMs, 4,000 Point of Sale merchants, 191 cash agents, 18 Self Service Banking Centres and 5 Dhoni Banking Units, as well as a full suite of Digital and Online Banking Services, Bank of Maldives is committed to supporting individuals, businesses and communities across Maldives.