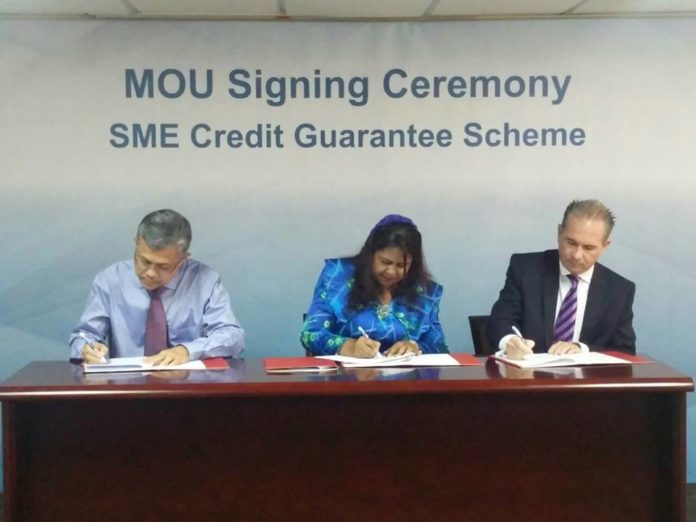 Bank of Maldives has confirmed its participation in the Credit Guarantee Scheme which was launched this morning by the Maldives Monetary Authority (MMA). Under the scheme, loans will be made available to MSMEs at concessional rates without the need for collateral, with MMA guaranteeing up to 90% of each loan granted by participating banks.
BML will be making its Business Development Loan available to MSMEs under the scheme and will grant loans for purposes such as business expansion, investing in assets, or even for working capital. Loan amounts will range from MVR 100,000 to MVR 1 million and an interest rate of 9 per cent will apply. Repayment will be over five years, including a grace period of up to 6 months.
Commenting on this development, BML CEO and Managing Director Andrew Healy said "The Credit Guarantee Scheme recognizes the important role of MSMEs in driving the economy forward and the challenges faced by many MSMEs in obtaining affordable finance without collateral. As the largest lender to MSMEs in the country, we are delighted to participate in the scheme and to support more businesses to grow and prosper."
Additional information and loan application forms can be obtained from the Bank's website www.bankofmaldives.com.mv or from any branch.