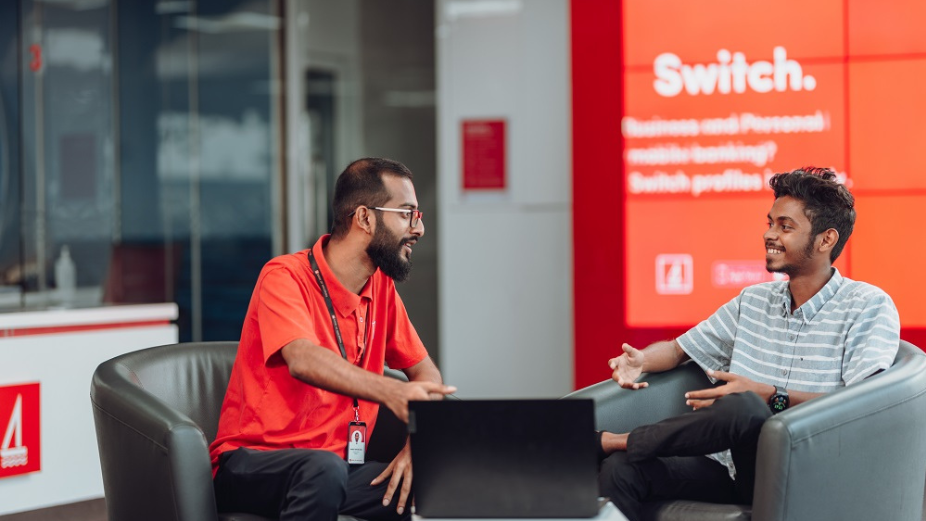 Bank of Maldives reported solid financial results for the first quarter of 2022 with good performance in all core business lines compared to the previous quarter and the same period last year. Operating Profit amounted to MVR 612 million, up 10% versus last quarter, and 14% on the same period last year. Profit After Tax amounted to MVR 554 million, up 18% compared to Q4 2021. This is an increase of 55% versus Q1 2021.
Strong performance in all business lines as well as reversal of NPA provision as the quality of the loan book continues to improve, have contributed to this performance. Capital and liquidity ratios remain solid and well above regulatory requirements. The Bank lent over MVR 1 billion to both businesses and individuals by end of the quarter.
As part of the ongoing investment program to support local communities, BML continued to expand their banking network with new Self Service Banking Centres in 4 islands during the quarter. They also continued their monthly community initiatives to celebrate the Bank's 40th anniversary.
BML's CEO and Managing Director, Tim Sawyer commented, "I am pleased to report on a strong first quarter performance for the year. With strong underlying business momentum, we continue to see solid growth across key business lines, despite global uncertainty. The Bank is in an excellent position to push ahead with its strategy, with further investment in improving customer experience and delivering on our digital banking initiatives."
With a nationwide network of 35 branches across all 20 atolls, 81 Self-Service Banking Centres, 139 ATMs, over 200 agents and a full suite of Digital Banking services, Bank of Maldives is committed to supporting individuals, businesses and communities across Maldives.